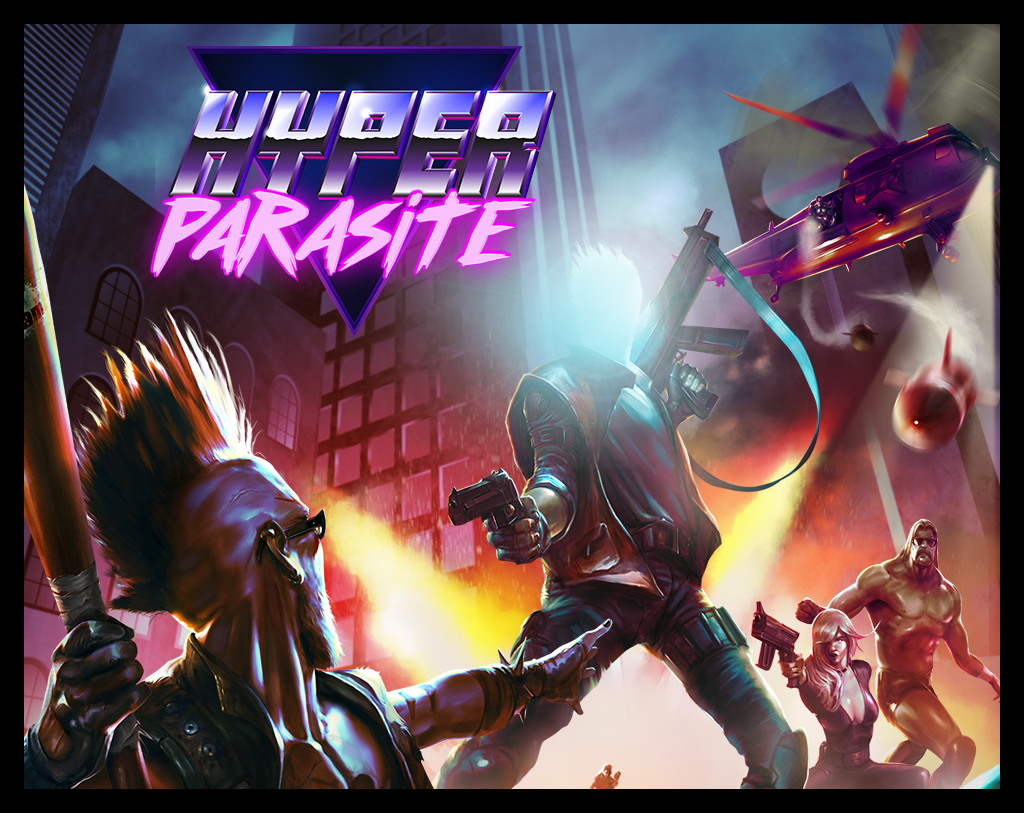 Hey Itch.io community!

It's our first post here, and we are thrilled to announce that we just uploaded the prototype for our upcoming game, HyperParasite!

Snatch, Zap and Repeat your way through a dystopian 1980's as a mysterious organism bent on world domination.

HyperParasite, a relentless rogue-lite shmup adventure is coming soon to a host near you.

Features
Relentless top-down, shoot 'em up action! Being able to snatch the bodies of nearly every weapon-wielding homosapien you encounter ensures bullet hell almost never ceases.
Intelligent zapping! A happy trigger-finger alone won't suffice; multiple character classes, host-specific abilities and a skill-based progression system means you'll be working to one-up the human race even without bullets.
Extreme level re-playability. Procedurally generated levels, multiple game-play objectives, grueling waves of enemies and deranged bosses, all while the possibility of perma-death looms; prepare to die. A lot.
Nostalgia perpetuated by a unique 3D-pixelated art style, absurdly bright neons, obnoxious styling and robotic synthesizer sounds. It's the roaring 80's alright, with a dash of dystopia.
Co-operative game-play. Too intense? Bring a friend!
Visit our Itch.io page for more information: HyperParasite on Itch.io