Hello fellow devs,
Welcome to Home Invasion!
Game Logo and title
This is my first ever published game. Its a fast-paced First Person Action game. This game was made for a game jam by one person in around 10 hours using Unity Engine.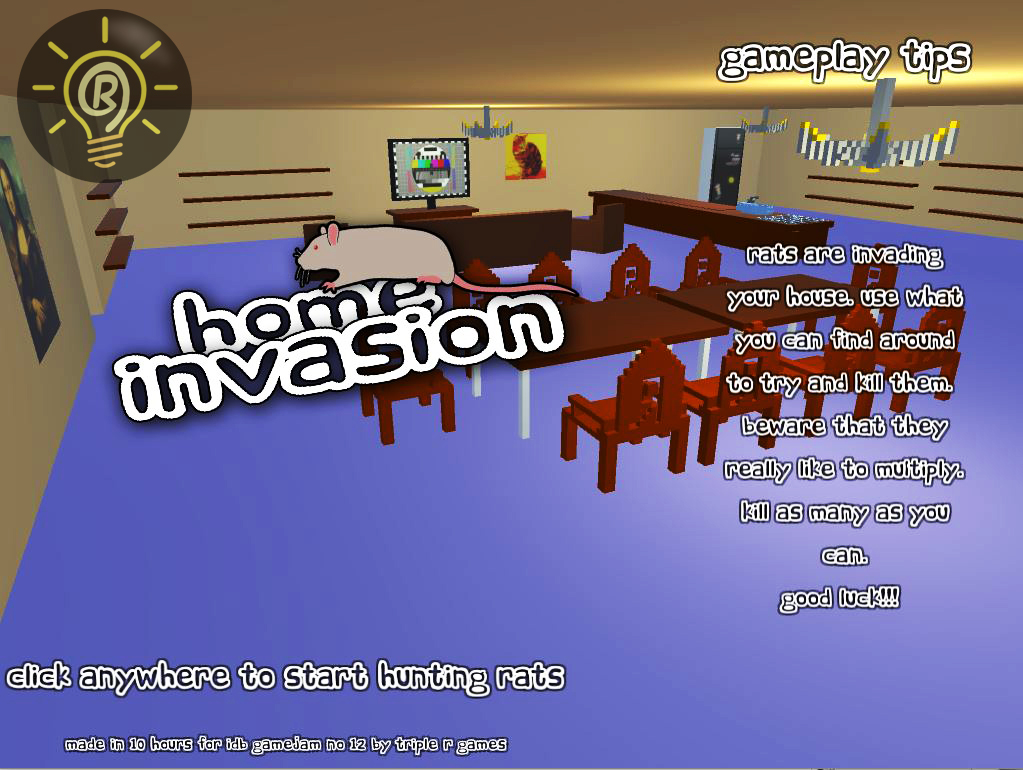 Main Menu
Who likes rats? Nobody!
What would you do if you came home from work one late night and you find your house full of them? Start throwing stuff around.
Use almost every furniture item around you to kill as many rats as you can. Keep in mind that they like to multiply and they come in waves.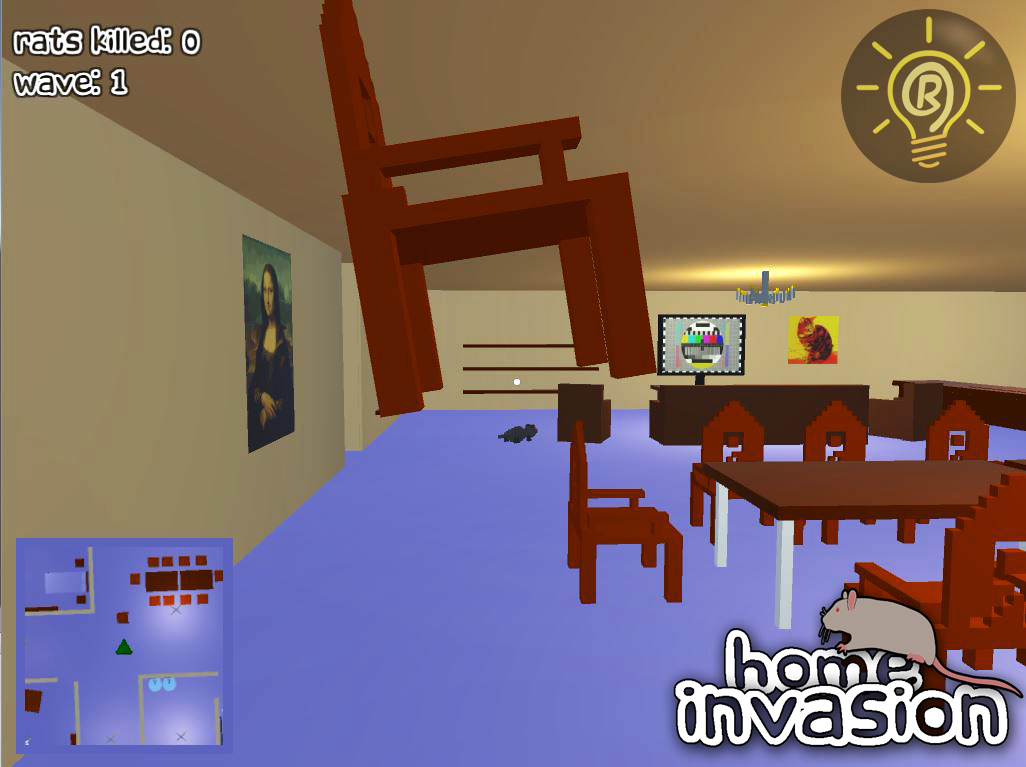 Throw chairs around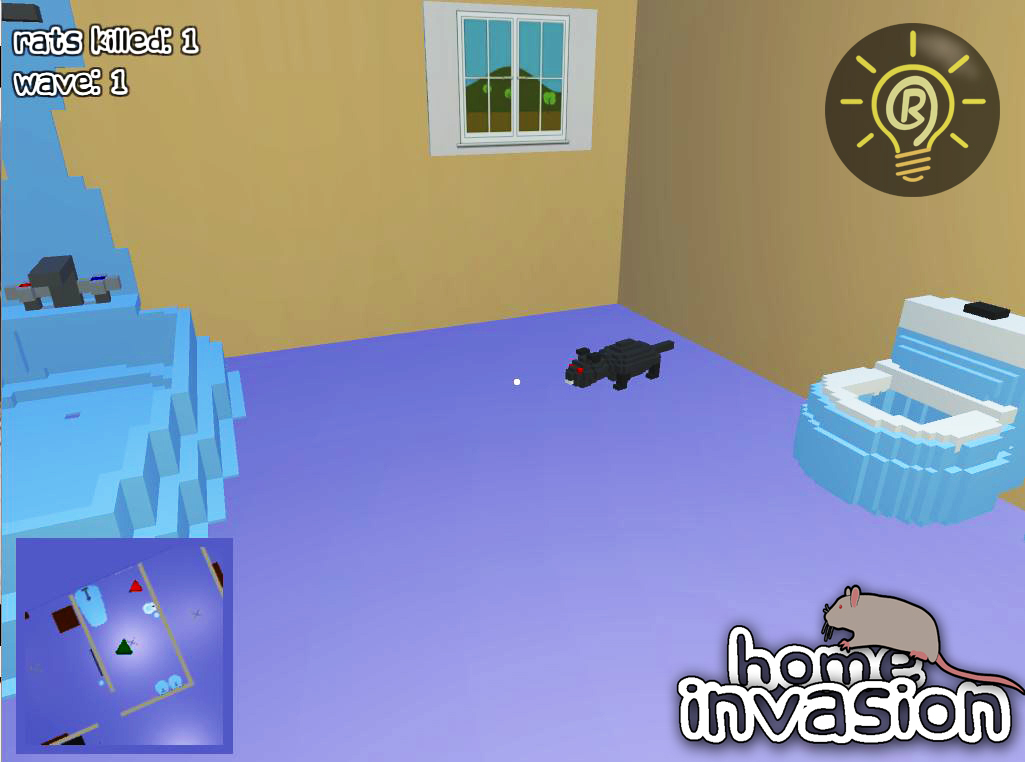 Kill the horrible creature
Have the best of luck and may the Rat God sleep so you can kill his creations.
Get it here - https://triplergames.itch.io/home-invasion

DISCLAIMER - this game was developed to be a playable prototype. Bugs may be found. I will be happy it you will post bugs and repro-steps here. The game is under development, more items will be added to the house, more and powerful rats will be implemented.