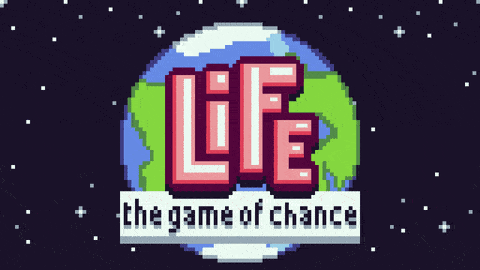 Hello everyone! The Lowrezjam is now over, I'm proud to present to you a polished version of my entry. Life: the game of chance is a text-based game that will make you think about life.
EVEN WITH CHOICES, LIFE REMAINS A GAME OF CHANCE
A game about world inequalities, discriminations, GMOs, pollution, children with guns, and more.
For the moment, there are 3 characters and 25 diferent life paths. The game can be played on your browser for free (of course it's free, how to spread a message if it isn't free) on your computer AND on your smartphone: https://timkrief.itch.io/life-the-game-of-chance

Follow me on itch.io or on twitter to be informed of my next updates and my new creations.