I see a lot of devs using a mix of these techniques to distribute early builds of their games/tools:
.zip or installer in a Dropbox shared folder
file attachments on a forum or e-mail thread
own web server
Instead, here's what you get on itch.io for zero upfront cost:

---
Testers can install & play the latest version with only two clicks
...on Windows, Mac, & Linux (deb/rpm+AUR)
Try it, your game may already be compatible: http://itch.io/app
Game updates are automatically applied on startup
Yes, you can run closed betas on itch.io — keep reading!
Here's our app FAQ and a guide on how to get your game working with it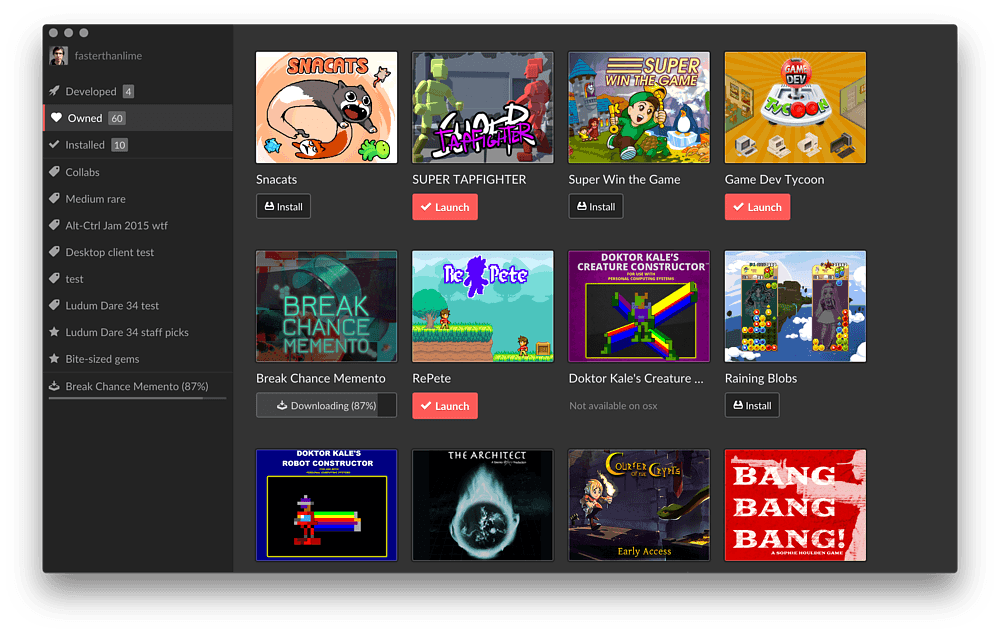 ---
A lean web interface to manage game page & uploads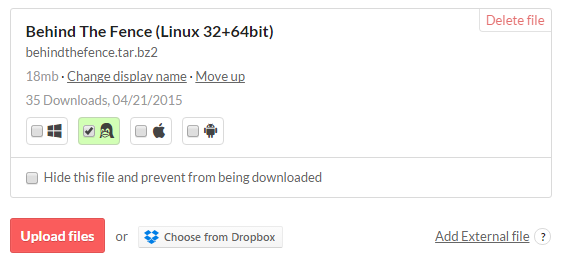 We're working on a command-line uploader so that you can push incremental updates directly from your build machines
---
Detailed game analytics
(views, downloads, purchases, referrers)
Inform your press strategy decisions by knowing who picked up a copy of your game
Revoke download keys if they're being abused
Optionally: add a Google Analytics key to your profile or page for extra detail

---
Have your own forums
...for early testers to discuss the game
or just a comments section if you don't need the full thing
you're reading this on an itch.io community right now!
---
Closed betas are welcome
We of all people understand the need for controlled experiments :)

set your page to "Public restricted"
generate download keys, individually (easier to track) or in bulk (easier to mass send)
---
---
itch.io has the reputation of being a fair & open, and we plan on keeping it that way.
TL;DR creators are our clients, we make tools for them to cater to their own clients.
If you have specific questions, feel free to shoot us an e-mail at support - anyone answering tickets there is a core team member.
---