Hello all, I've been working on this game for #LOWREZJAM 2017 and it's finally done.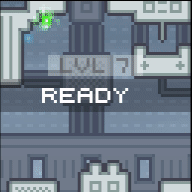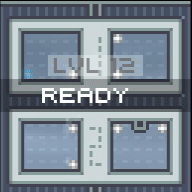 The Zipper is a difficult, fast-paced puzzle game with a low-res sci-fi theme, made for #LOWREZJAM 2017.
You zip around the inside of a strange technologic world, trying to reach the end as fast as you can. There is no limit on how fast you can go: the speed of your fingers is the only limitation.
The amount of time and moves you take to get to the end is recorded - your goal is to minimize both.
There are 25 levels in the game, which were designed to be able to be finished fast, if you've mastered them. But before that, you'll have to stop and look around carefully where to go next. Randomly pressing buttons is punished by death!
----
Get the game here:
https://bauxite.itch.io/the-zipper
Enjoy, and let me know what you think!