Hi everyone !
I'm glad to present you our first student game called Archimoulin. It's made with Unity by a team of 4, Sarah Duhterian, Adrien Feugère, Antonin Jury and me, Nicolas Duboc. Find it here :
https://nicolasduboc.itch.io/archimoulin
Here's the trailer :
It's a 10-15 minutes 2D plateformer.
You take the role of a young teenager, the son of the Archimeuniers who run the Archimoulin. On the Archimoulin's ground floor, it's your mum's birthday and the party is in full swing. Your dad takes you aside and asks you to bake the best of all the birthday-cakes for your beloved mother. Here you go ! Search the ingredients located in a giant crazy mill ! Find out how the eggs mill works or how to activate the fruit mill !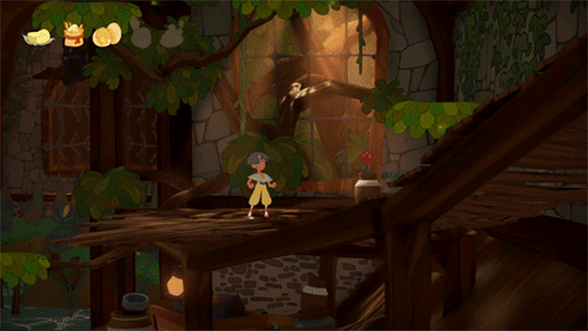 As it's a student project, we'had to cut the narrative part in order to deliver a finish product. It's more of a demo , but the programming and graphics have been maxed out ! Speaking of programming, we are art students, so the programming part might be sometimes clumsy. We did it or our own and learn a lot!
I hope you'll have fun playing it and don't hesitate to give us feedbacks !