Available here on Itch.io!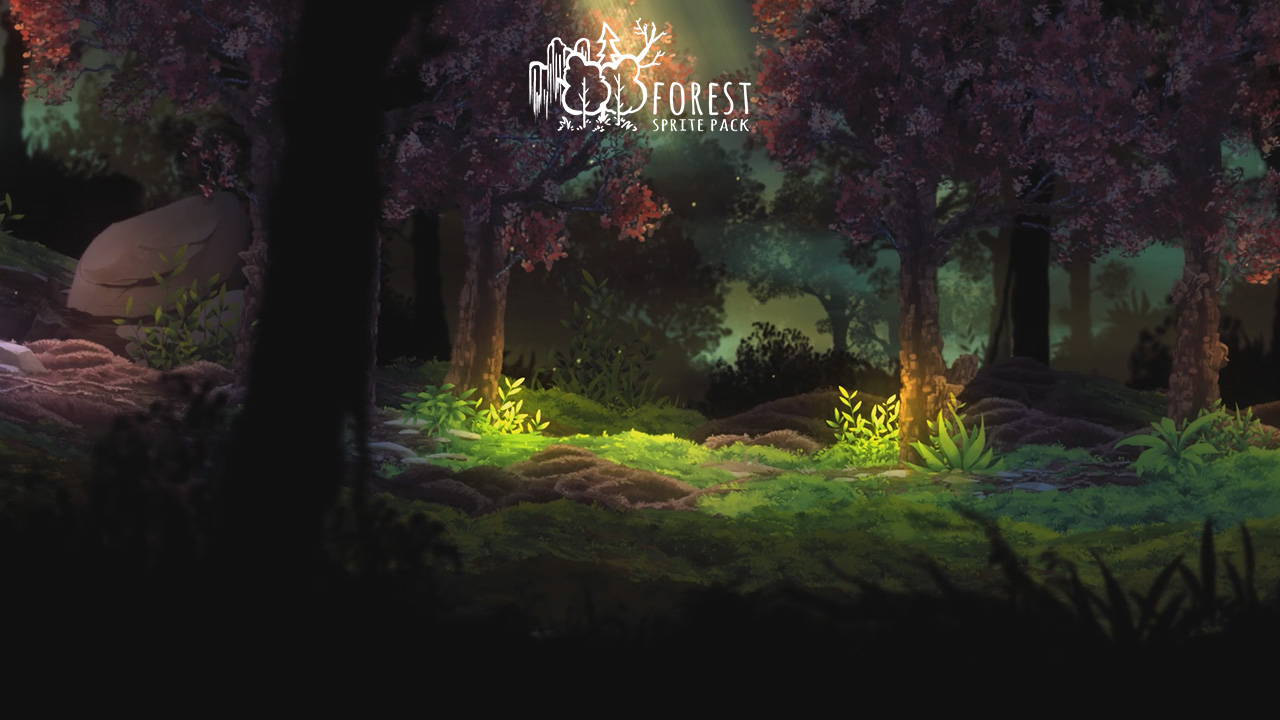 Forest Sprite Pack is a set of high definition modular forest sprites for your game.
Perfect for HD sidescrollers and platformers. Create countless forest scenarios and levels by combining a selection of hand painted sprites that blend together to form singular terrains.
The package consists of:
- Ten 4K spritesheets;
- More than 150 high quality hand painted sprites;
- 37 Tree sprites;
- 17 Rock sprites;
- 17 Terrain sprites;
- 65 Vegetation sprites;
- 26 Background and foreground sprites.
All sprites are modular, so they can be mixed and matched to form virtually infinite scenarios with minimal repetition and memory requirements.
Available here on Itch.io!