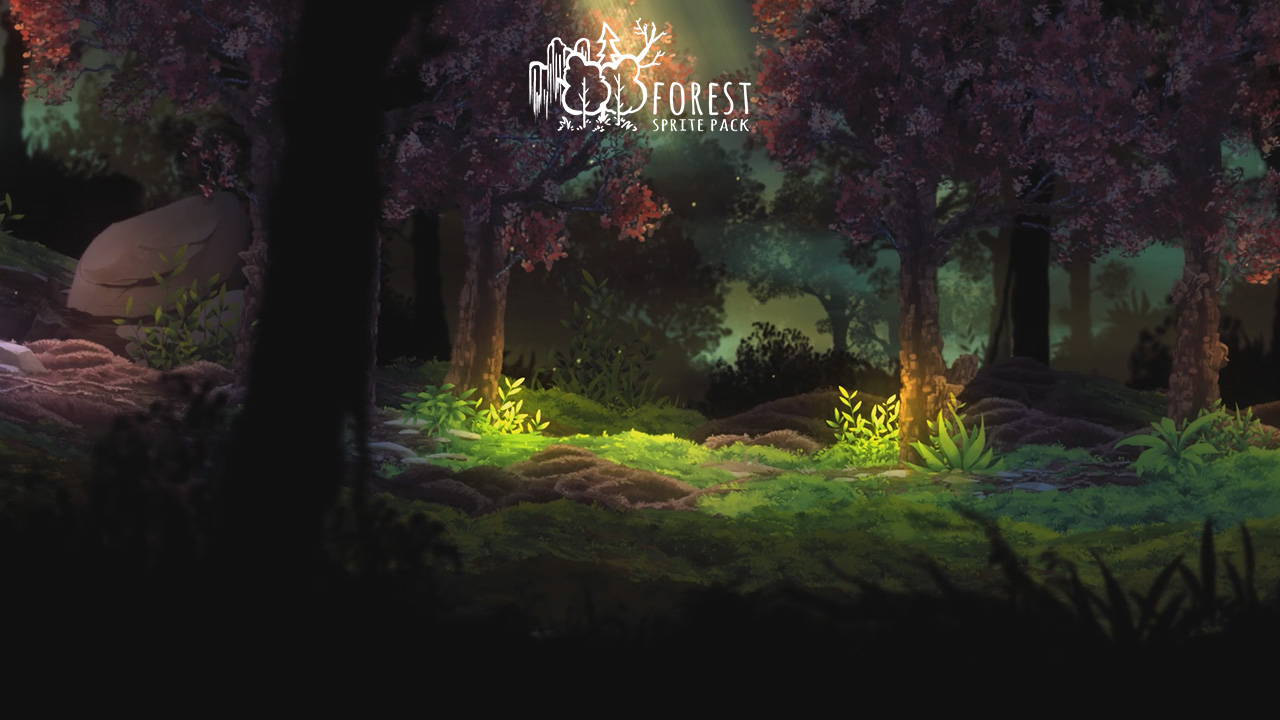 Forest Sprite Pack is a set of high definition modular forest sprites for your game.
Available here on Itch.io and the Unity Asset Store.
Perfect for HD sidescrollers and platformers. Create countless forest scenarios and levels by combining a selection of hand painted sprites that blend together to form singular terrains.
The package consists of:
- Twenty Two 4K spritesheets;
- More than 270 high quality hand painted sprites;
- 25 Interactable Objects with behavior scripts and animations setup.
- 37 Tree sprites;
- 21 Rock sprites;
- 27 Terrain sprites;
- 86 Vegetation sprites;
- 26 Background and foreground sprites.
- 50 Pre-made Background sprites for orthographic parallaxing, friendly for mobile.
All sprites are modular, so they can be mixed and matched to form virtually infinite scenarios with minimal repetition and memory requirements.
Available here on Itch.io!