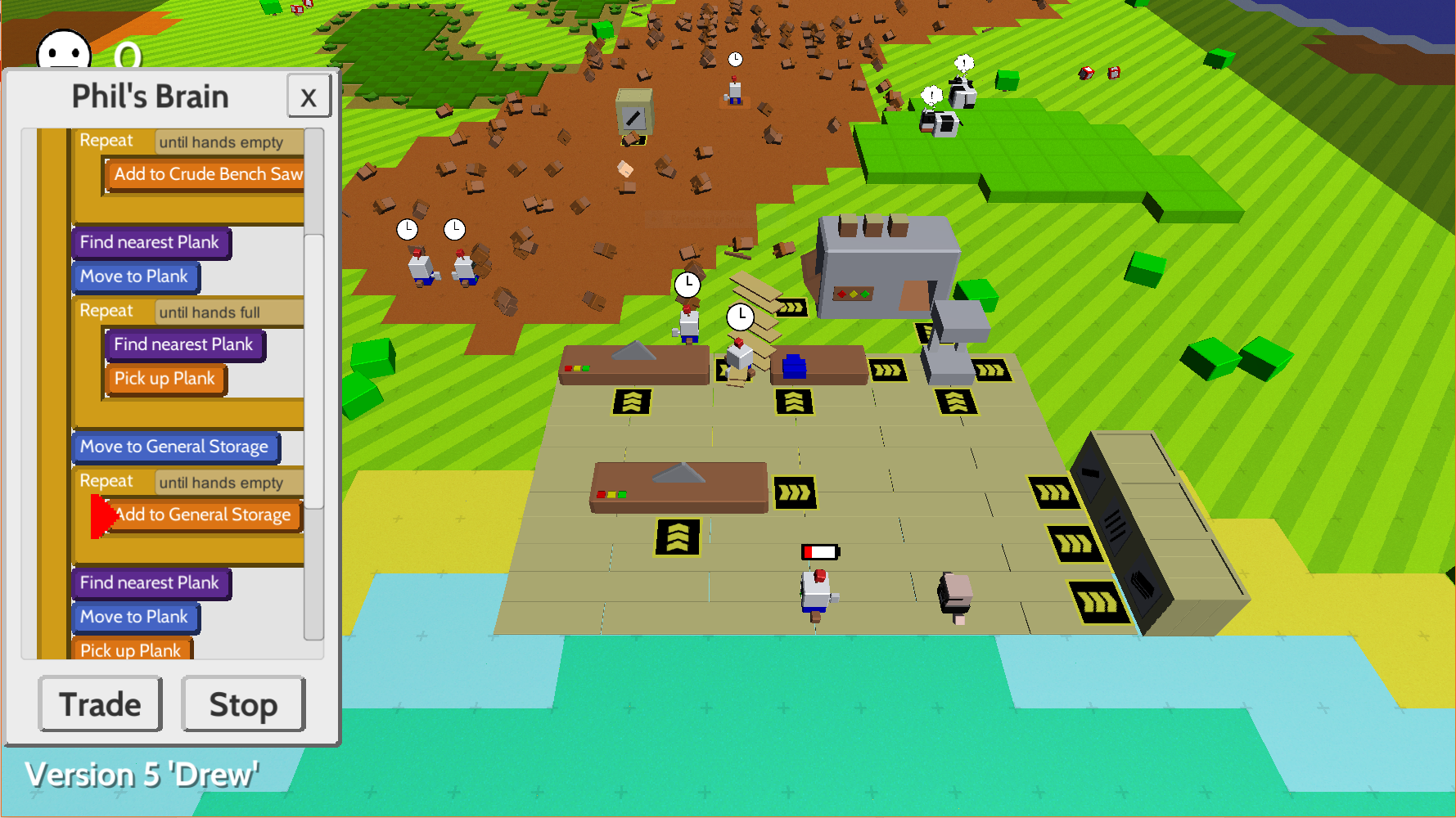 The robot in question is holding planks at the output of the top crude bench saw.

As you can see from his coding panel, he's past the "Move to General Storage" but he's still standing there (The waiting symbol above his head is because the storage is full). I've tried redoing his code, and moving the storage boxes; which also made me redo his code. He was working fine before I realized he was making more planks than storing and fixed his code. All I added was going back to pick up more planks and then storing them.
For now to keep my guys going I'm going to ignore repeats and do the whole motion coded (Well, I'm not getting rid of the repeat that keeps him from doing it forever (Which I forgot to do in the picture)).