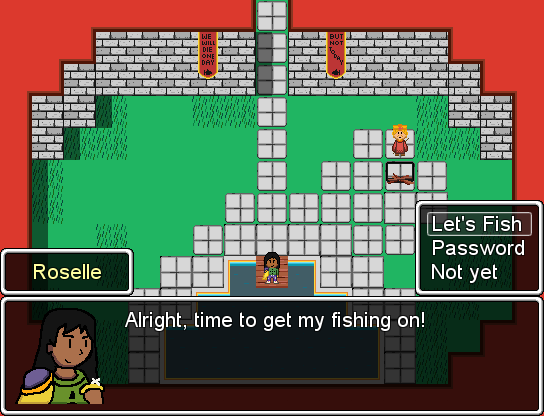 Fishing Minigame 2 is a pseudo-visual novel where our JRPG heroine decides to forget about her main goal to go play fishing minigames all day. While the first Fishing Minigame is recapped, it'd be nice to check out yourself, especially since it's a browser game.
FEATURES:
1-2 hours of gameplay!
4 main endings, 2 special endings and 22 side endings!
Passwords that are used to advance the game and achieve the side endings!
A lot of this game's design is primarily because I made it for this One Map Game Challenge for RPG Maker and I think I did a good job at working within those constraints!