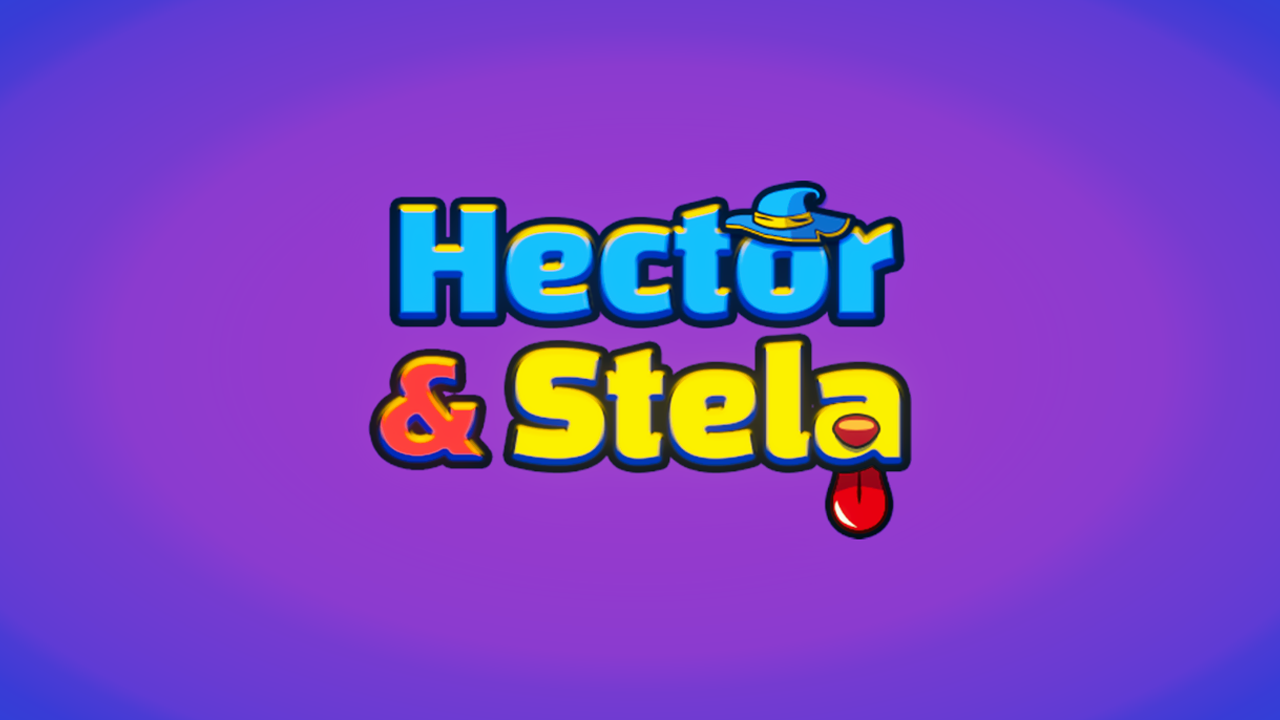 Hector & Stella is a turn-based dungeon crawler, made during Feevale Game Jam, an intern game jam. The theme was "Guiding Dog" and in the game you control Stela, the guiding dog of a powerful wizard named Hector, through 12 hand-crafted levels.
More than 15 teams signed up for this one-week game jam, sponsored by a Brazilian dog food company and Hector & Stela won the 1st prize as the best game!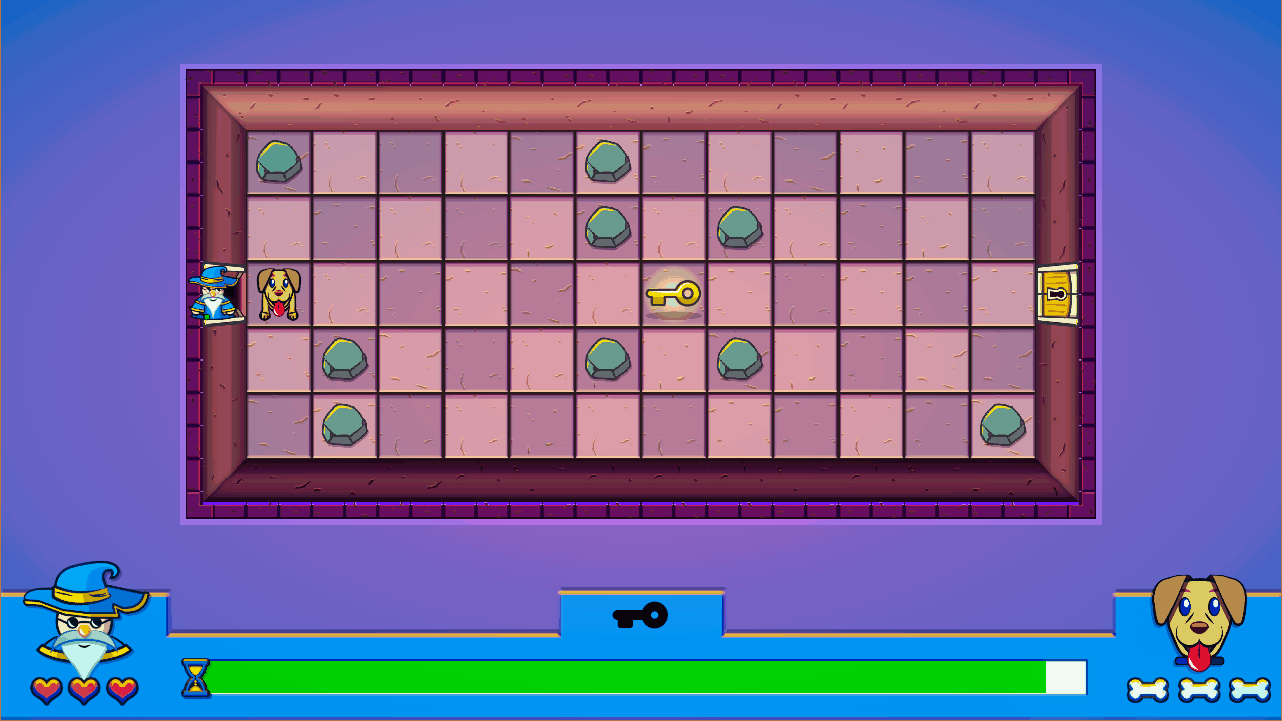 How To Play

Open the dungeon DOORS before the TIME runs out.
Collect KEYS to open the dungeon DOORS.
Eat RATIONS to regenerate the TIME bar.
Avoid MONSTERS and OBSTACLES.
We are still deciding the future of the project. Feel free to give us some feedback :)

You can play the game at: https://the-jucas.itch.io/hector-stela
Credits:
Richard Nunes da Silva - Game Design / Art
Eduardo Scheffler - Programming