Hi folks, some more shameless self promotion!
I wasn't quite as pleased with how my LD51 Entry turned out as I have been with some of them so I hadn't posted it until now. Seemed worth putting it out there with my LD53 entry though - still loving PixelBox as a jam-engine!
So without further ado, the games:
LD53 - Rover Herd

I'm not sure exactly what genre to put this in, maybe a sort of puzzle-y / simulator-y thing? You've got to learn the behaviours of various creatures and figure out how they respond to certain things, then use that knowledge to deliver them to villages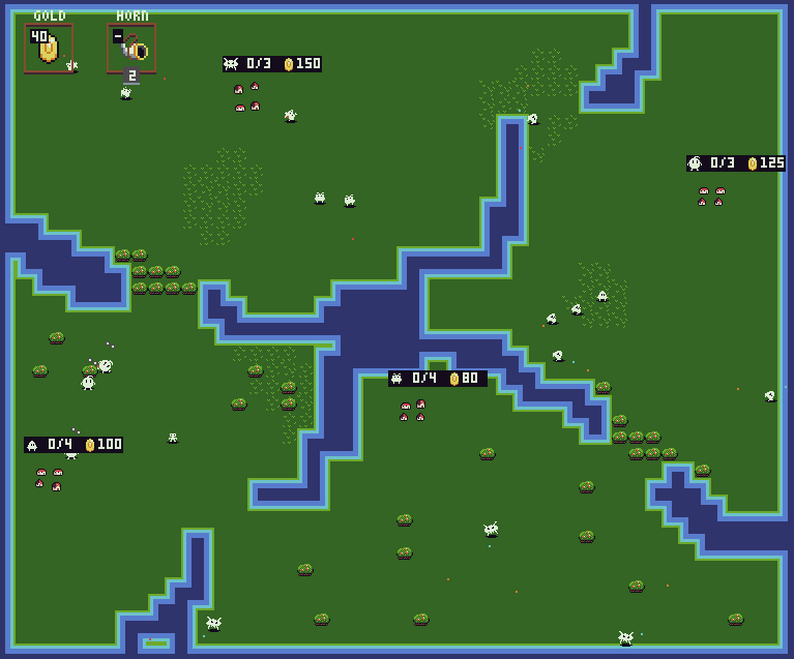 LD51 - Robo-Clash 1999

This is a sort of turn based strategy where each player enters 10 seconds worth of commands, then the commands are executed at the same time as the other player's. Ends up feeling a bit too random a lot of the time, but I'm quite happy with the look and vibe of it!