Was experimenting with Fedora on the Steam version and managed to make myself nigh-invulnerable with Vampire + Sadistic instantly healing back any damage I took. I assume that any attack that could actually one-shot me would result in my death, but given my thirteen stacks of Tome I have more than enough Resistance to prevent that from happening. Although the result is quite hilarious, , it seems fair that this is possible given the impracticality of actually achieving such a combo without Fedora. Gaining enough stacks of Barrier and Cloak is probably another path to invincibility.
Speaking of Cloak, it was completely worthless this run given that I actually want to take damage, but I did notice that a lot more damage is constantly slipping through than it feels like there should be considering that I have Cloak permanently triggered. (Each instance of 270 damage in the image is an instance of Sadistic triggering, which in turn means I took damage.) I'm not going to complain in this case, but is Cloak's invulnerability not as absolute as it suggests?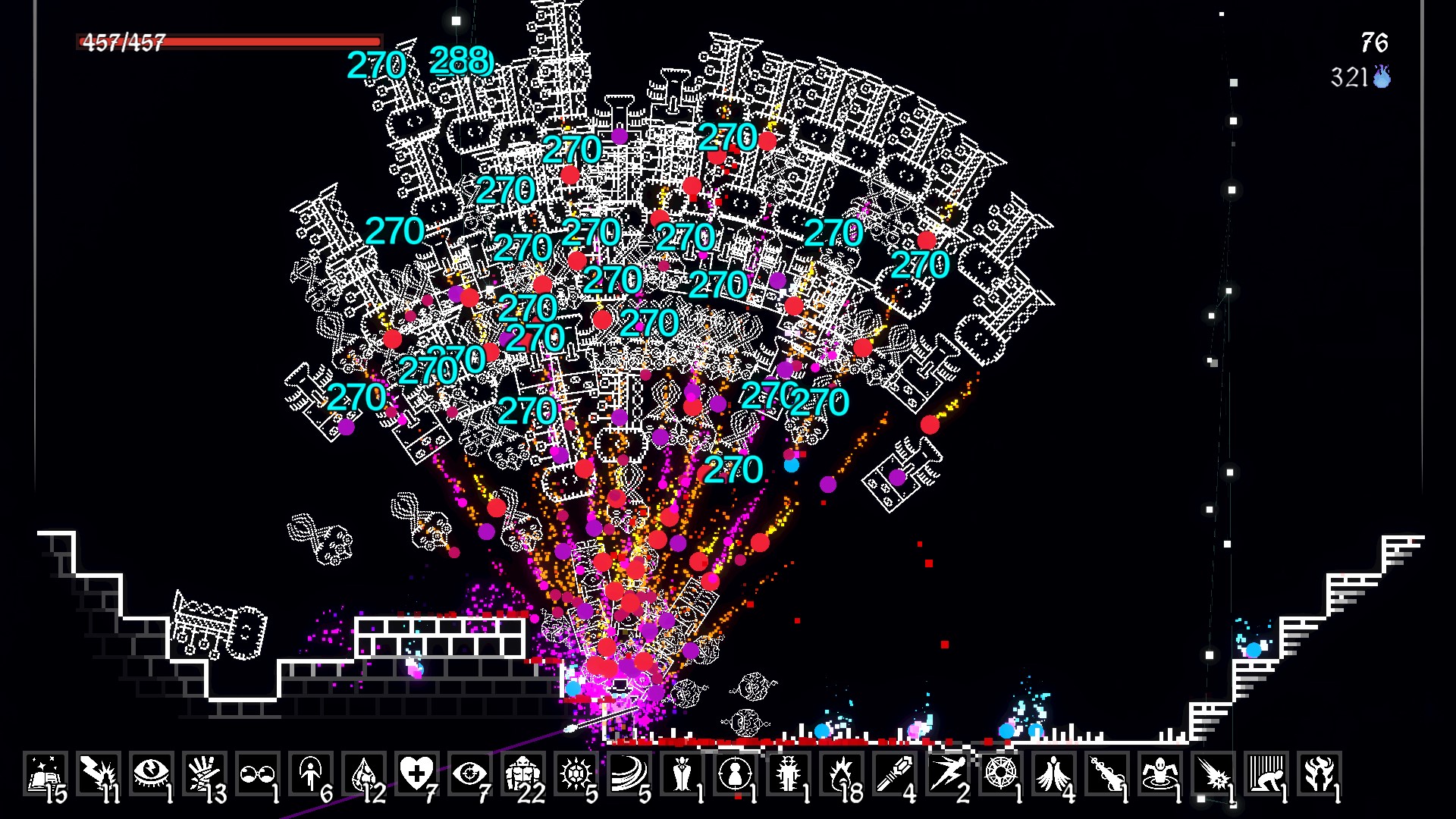 Incidentally, I found a periodic bug where the enemies vibrate in place without taking any action (although they follow me if I move, keeping to the same relative positions). Not sure what the cause of this is or whether it's reproducible.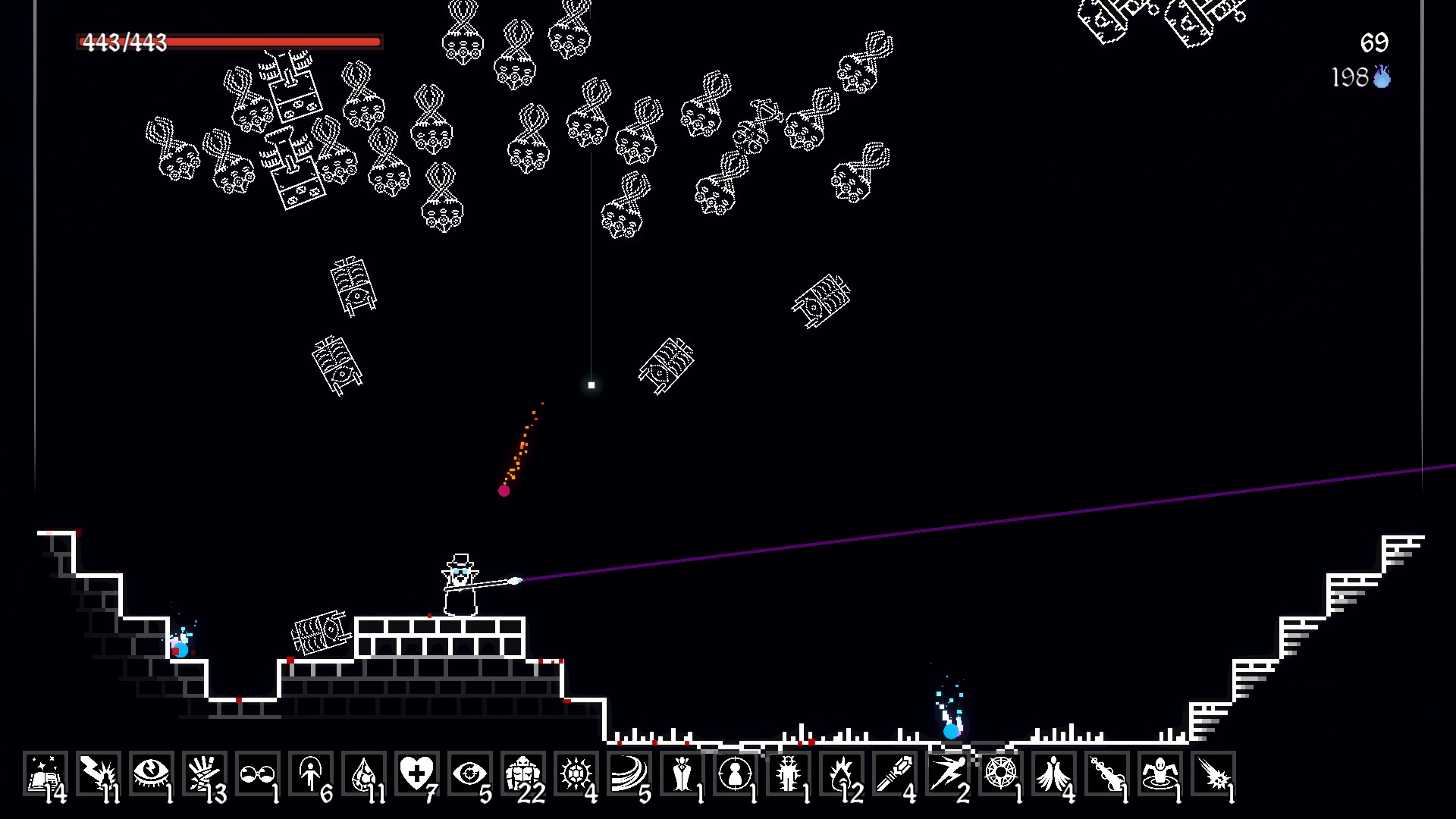 Additionally, I believe someone mentioned this already, but if your character jumps high enough it teleports back to the ground. I suppose it might just be a mechanism to ensure that you can't softlock yourself with enough stacks of Impulse.
Finally, sometimes the last enemy disappears offscreen entirely; this isn't a problem for me because of Thunderbolt guaranteeing a kill sooner or later, but it would be run-ending otherwise.