HI!

In our game, armed with only your wits and one reusable bullet, you have to fight neverending hordes of robo-bugs. Perhaps your surroundings can be of help as well...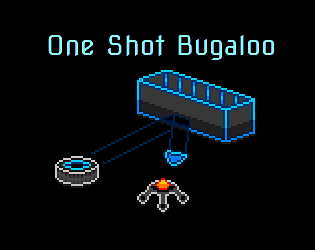 One Shot BUGaloo: https://itch.io/jam/gmtk-2019/rate/462587
The presentation isn't as polished as in your game (i like the dynamic camera there) , but it's still pretty fun. Please enjoy!