Excellent tutorial right on the first level, as it should be.
Minor problem I found is that the player can be stuck during the tutorial: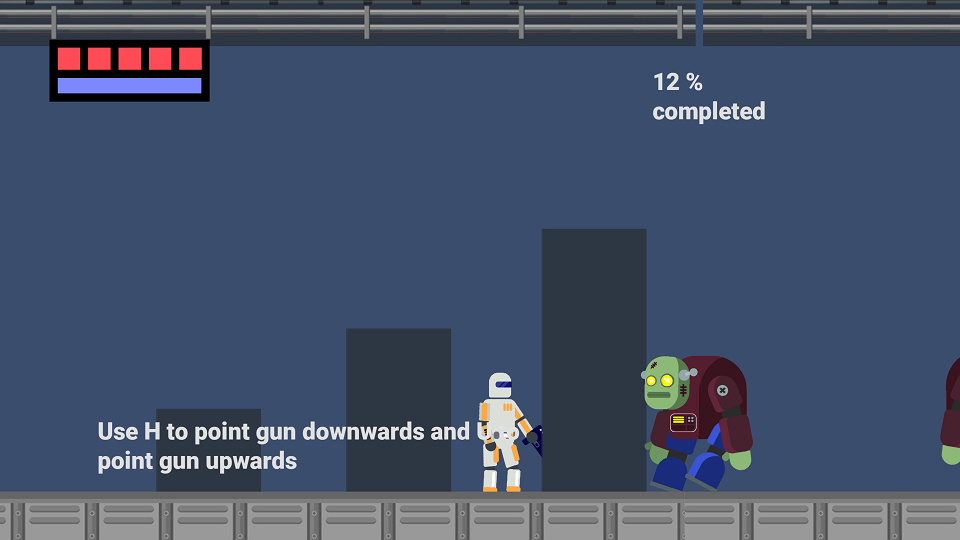 No recovery from here. ESC key does nothing. Game has to be closed with Alt-F4 and restarted to try again. I would be nice to have a quick recovery from such situations during the tutorial. Maybe later as well by going back to the beginning of level or so.