Map of math level. Two versions: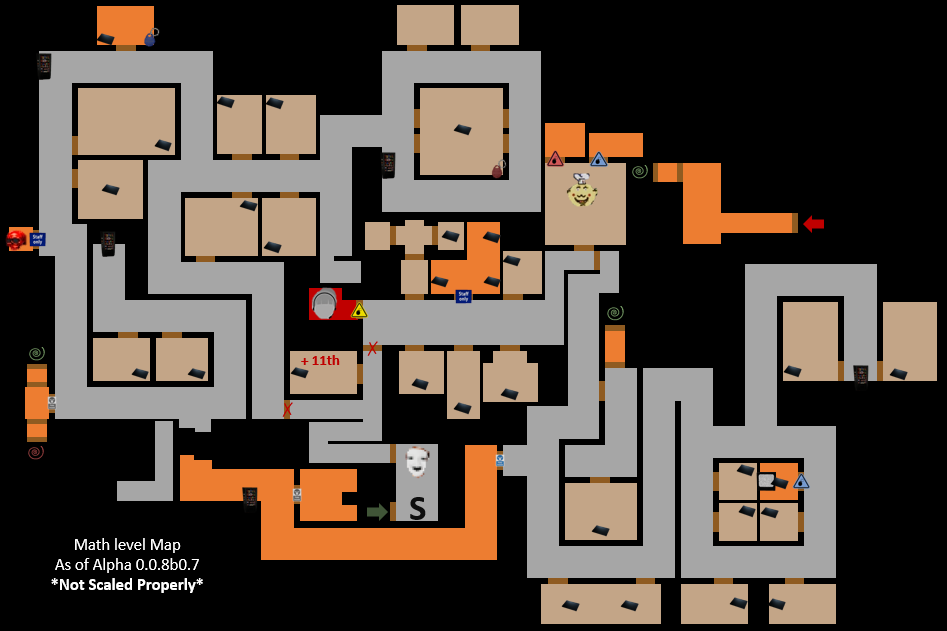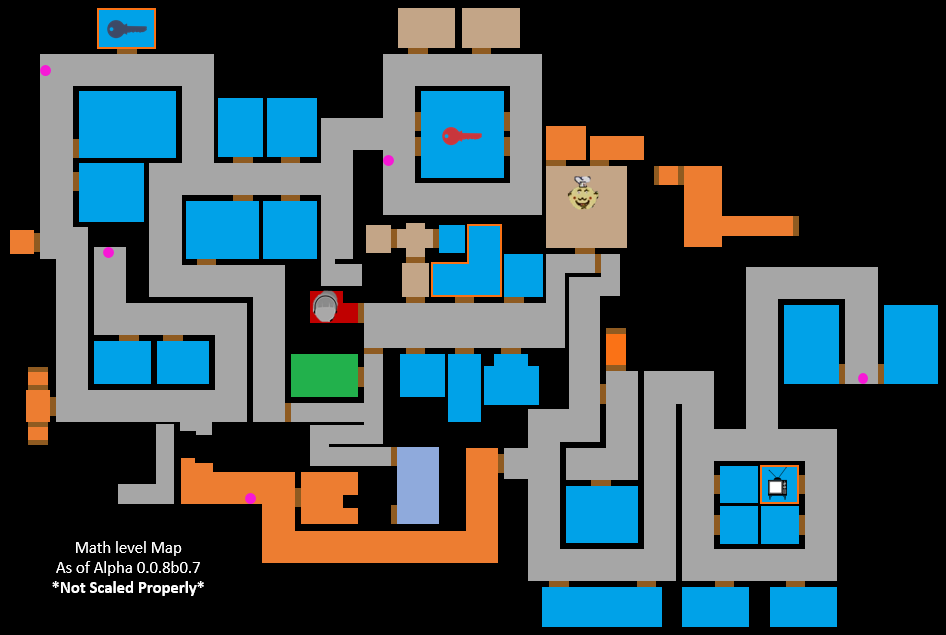 One that's detailed: labels on doors, stationary spawns, notebook spawns, etc... Second that's simple: Tries to follow language level map posted awhile back by others, contains very slight deviations.

*Maps do not include many hidden things
*No identifier keys for maps, another thing, I recommend zooming in for a better look.
EDIT: Slight changes to both maps, mostly color coding, not much else.