Hi Diego thanks for leaving a message. I immediately liked your game, it was great fun to play and really well made, reminded me of a game I was addicted to as a kid called Tranz Am by Ultimate. Thanks again!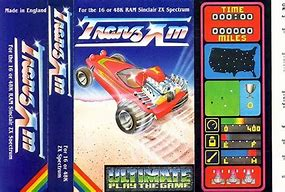 I've watched some videos and you are right, the game has some vibes in common!
Also, I didn't find any way to talk you more privately, but I have some older games I developed and not showed them too much which maybe you could be interested to check up. You can DM me through twitter or send me something to diegoctorguet@gmail.com if you would like to know more about it!