Hello! We're really sorry for this problem. You can try reinstalling the app via the itch.io desktop app: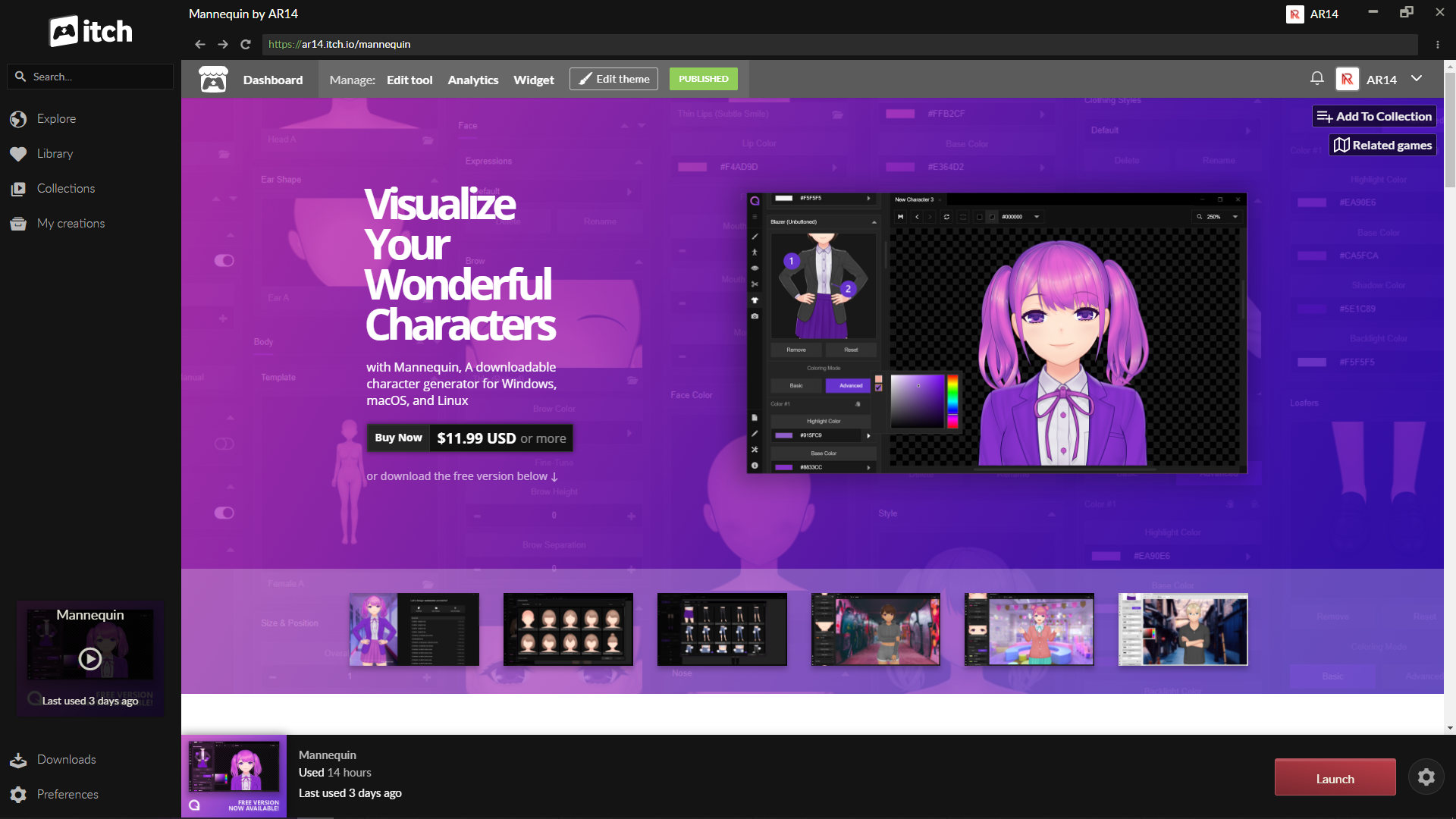 First, open Mannequin in your Library, and click the gear icon on the bottom right.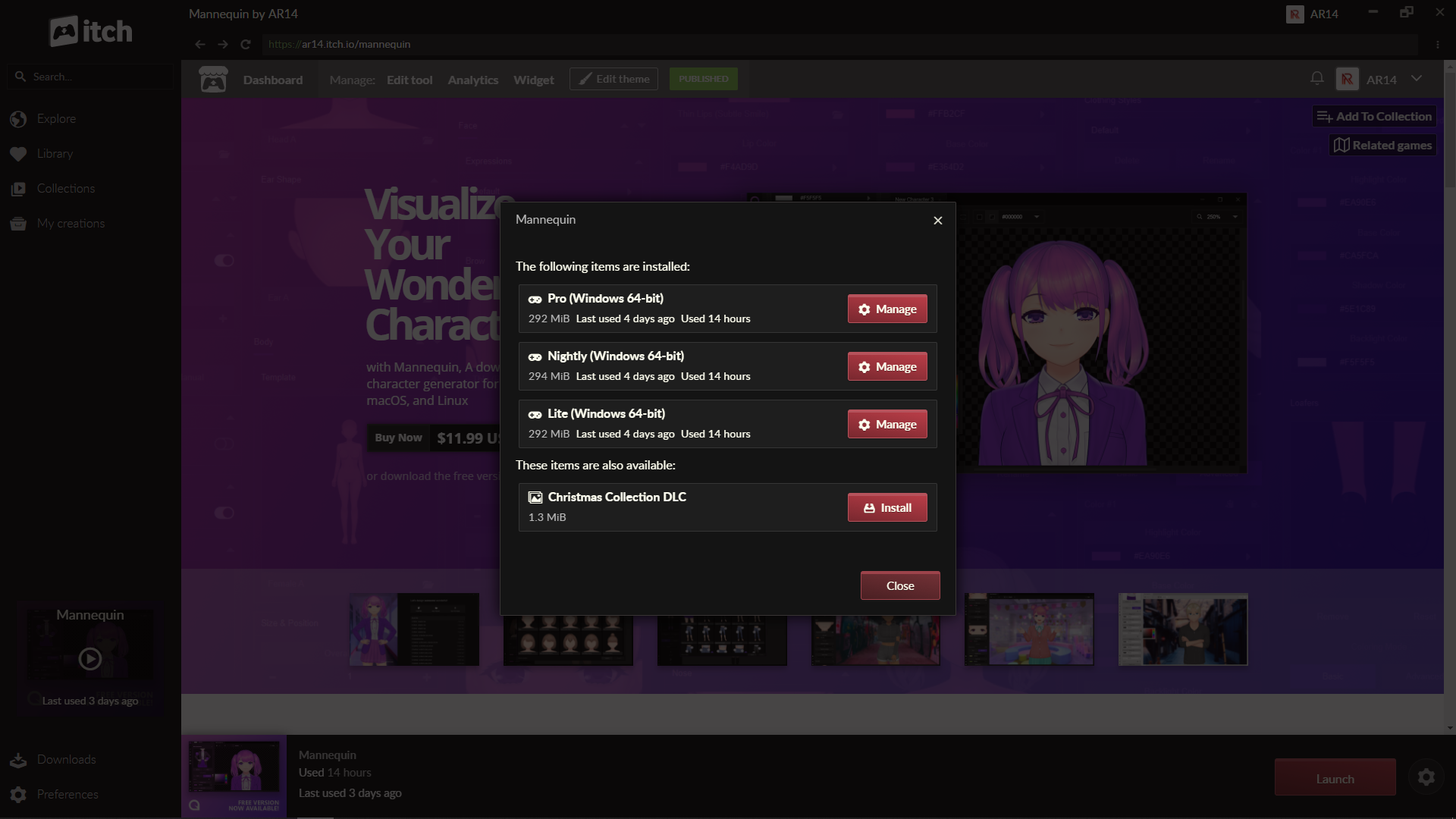 Then click the 'Manage' button of the version that you want to re-install.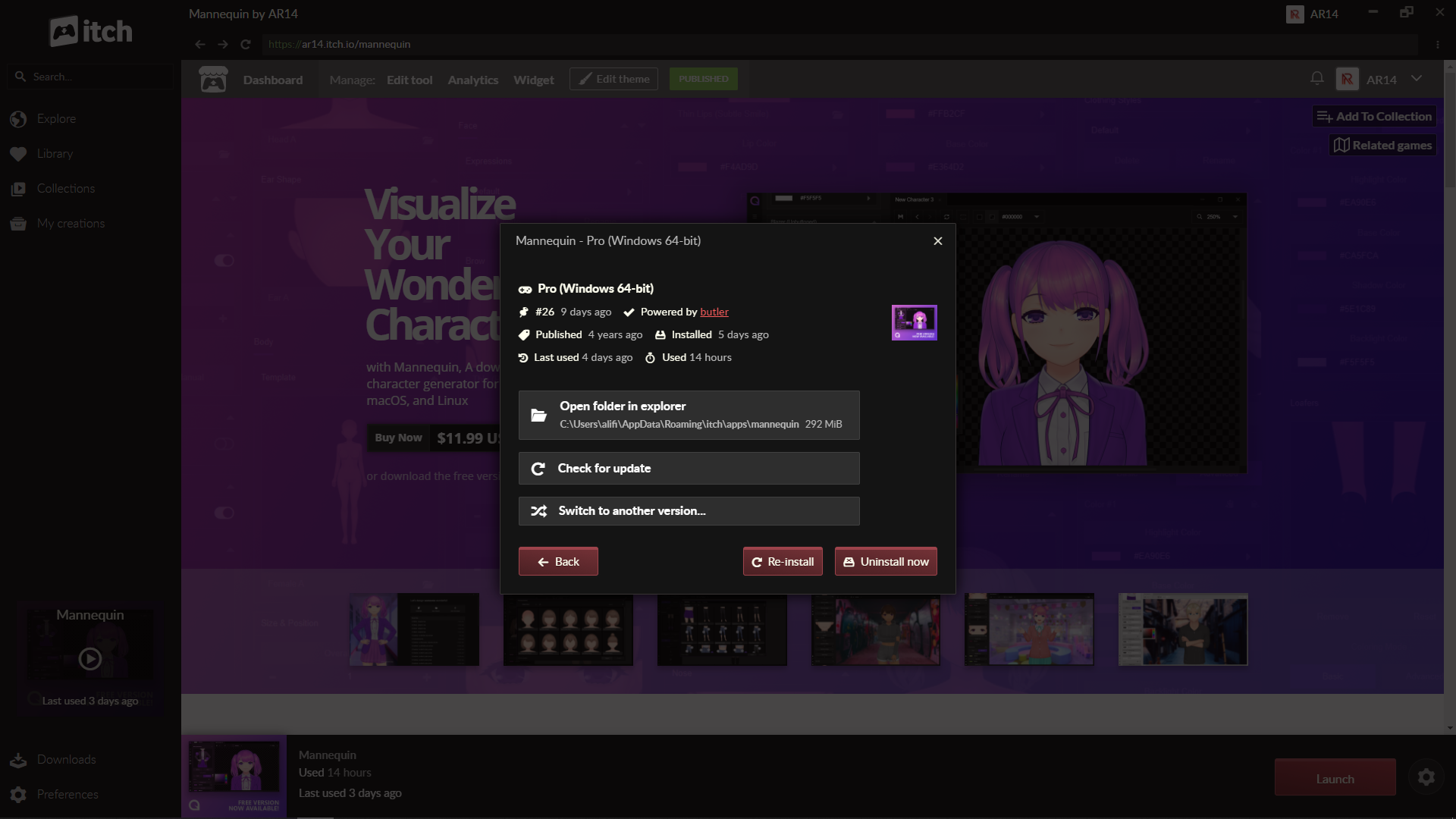 Click the 'Re-install' button.
To make sure that your current app config is also good and not causing the crash/freeze, you can try deleting it by opening 'C:\Users\[your user name]\AppData\Roaming\Mannequin' and deleting the 'user-preferences.json' file.