I am unable to download the 1.03 version of the game.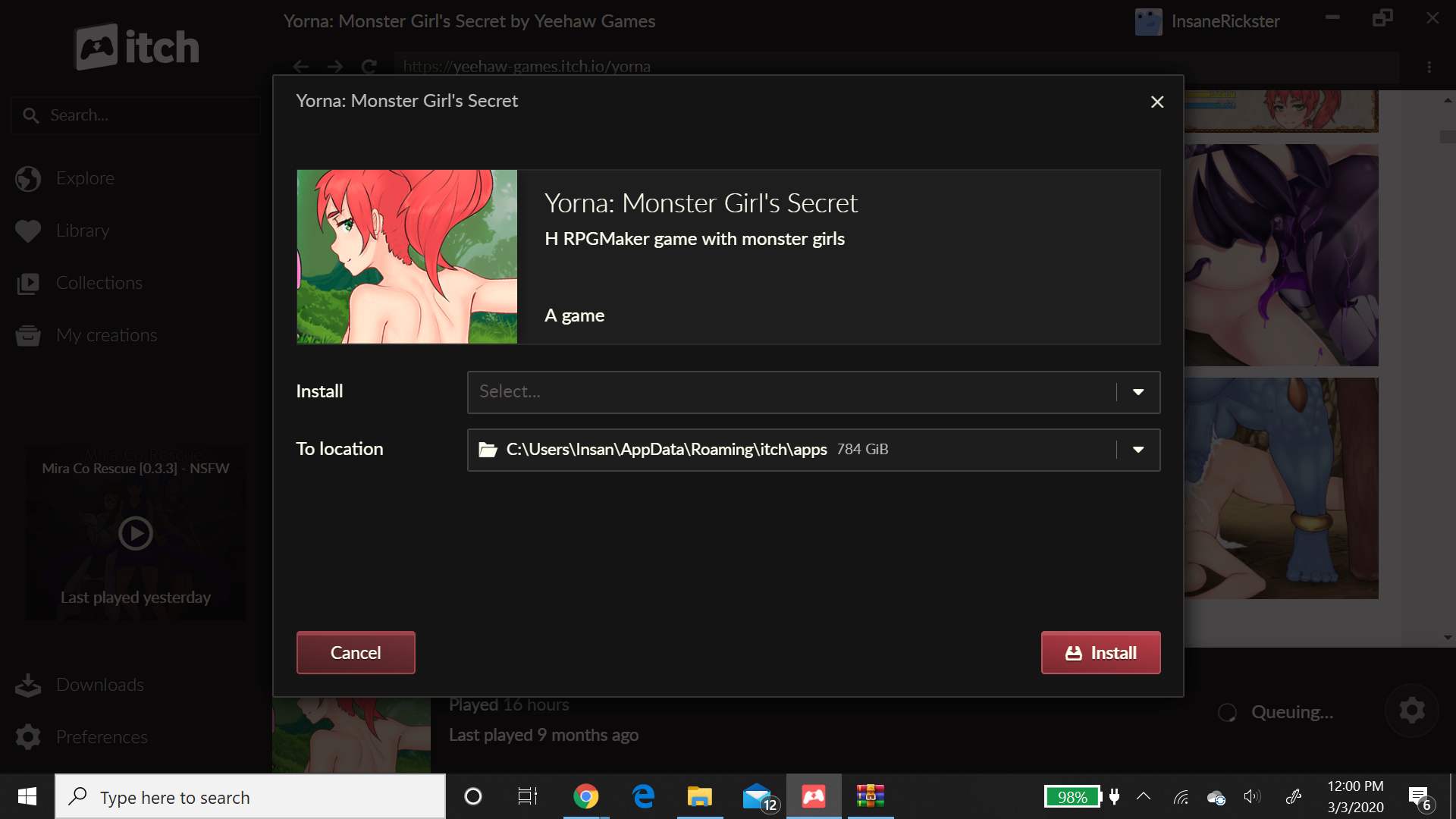 I click on Install and...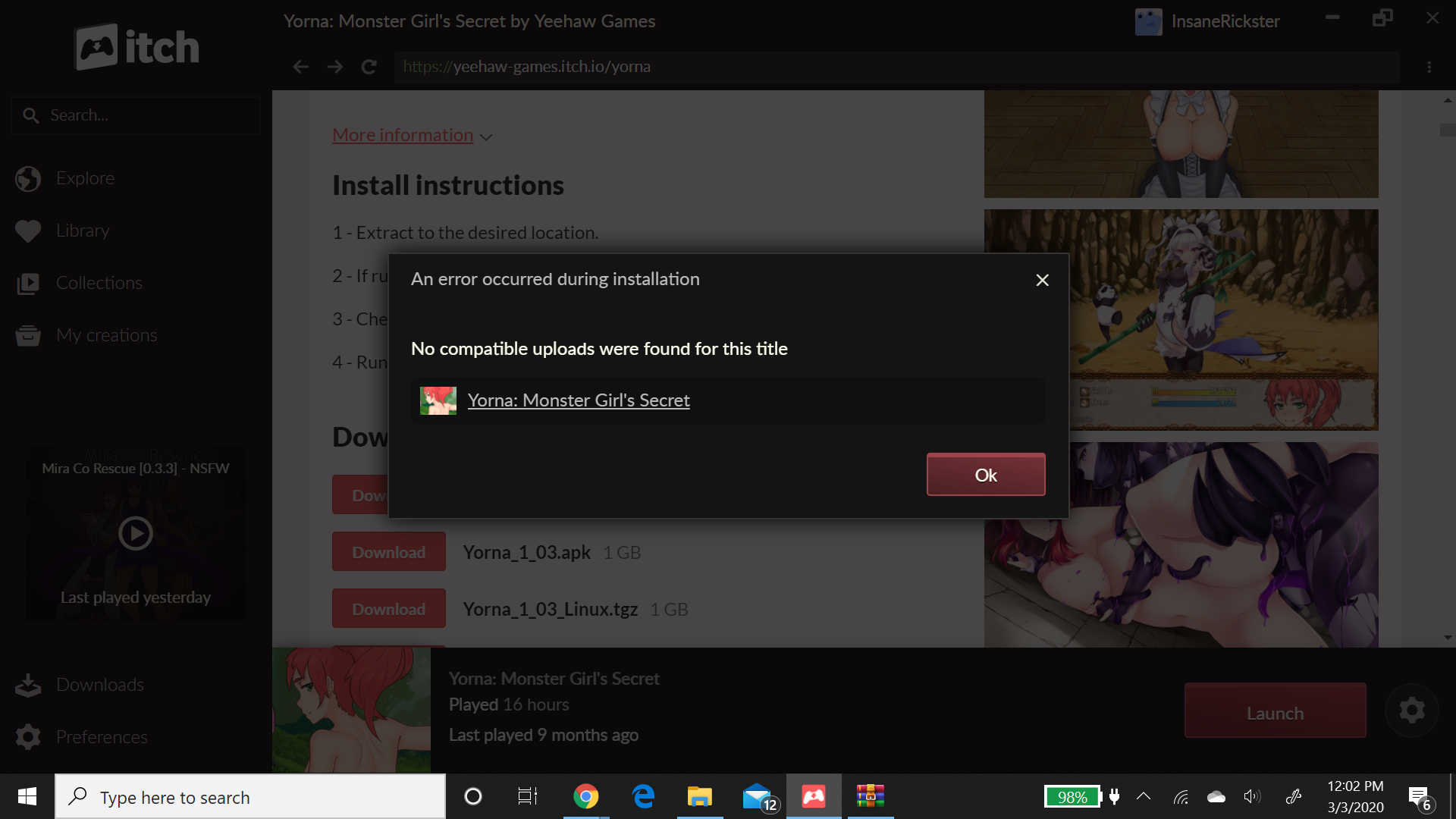 The same thing happened with the 1.0c version of Yorna and I had to download the game off a zip file and play the game all over again. I love your game but I don't feel like playing it all over again just to see a few new scenes. Do you know how I can transfer save data between zip files?
Edit: just to let you know I'm on windows.