Yeah, so I've been playing this for a few hours now.

Using an Xbox controller, the camera does feel like it's making tight close combat harder, but, that's pretty much the only thing that actually bothered me much. The other mechanics, when understood, lead to some awesome flying. I actually didn't do many of the underground levels yet - just flying around the isle and exploring is really enjoyable. Dogfighting the moving targets over mountains and between obstacles, fighting some random things on the icy mountain, trying to speed into the spikey eyes on ground.. Man, that was a lot of fun.
Reading the answers below, maybe it's a bit cheating then being from the Nordics and understand what Melinda (?) is saying, but meh, it's fun.
Finally, since you asked for bug reports directly in the comments, uh, the... thing behind Toiletman (or something such) has weird collision, or rather, barely any collision. Beakface just floats above it in an infinite fall. It's weird.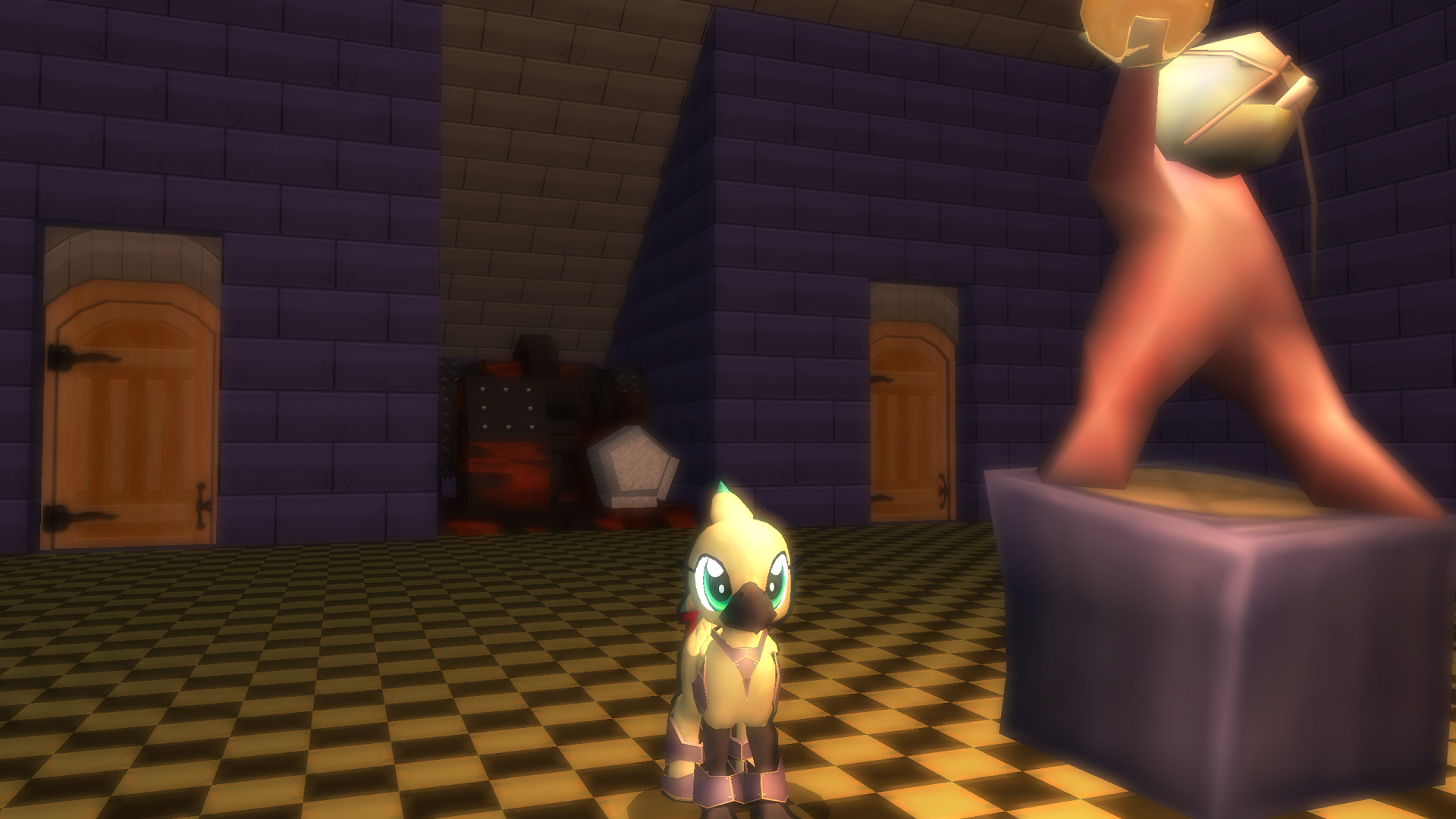 This thing between the two doors. It collides ... weirdly.
Anyway, that was well worth the wait, thanks Oddwarg for delivering!