Hey Kenney! I've bought your Asset Forge which is an amazing tool and has helped me a lot in what I've been creating for a month now.
(Will share more with you through e-mail in a little while)
I've found an odd thing regarding working with custom imported blocks.
I added to my collection a set of Dungeon blocks from here: https://opengameart.org/content/modular-dungeon-2-3d-models
And I've found out that many custom blocks cause Asset Forge to make the X-Y-Z axis tool snap out of its normal behavior and rotate too, so it becomes weird to use after having rotated the piece. All axis are "misaligned" and rotated.

You can reproduce it with that block for example: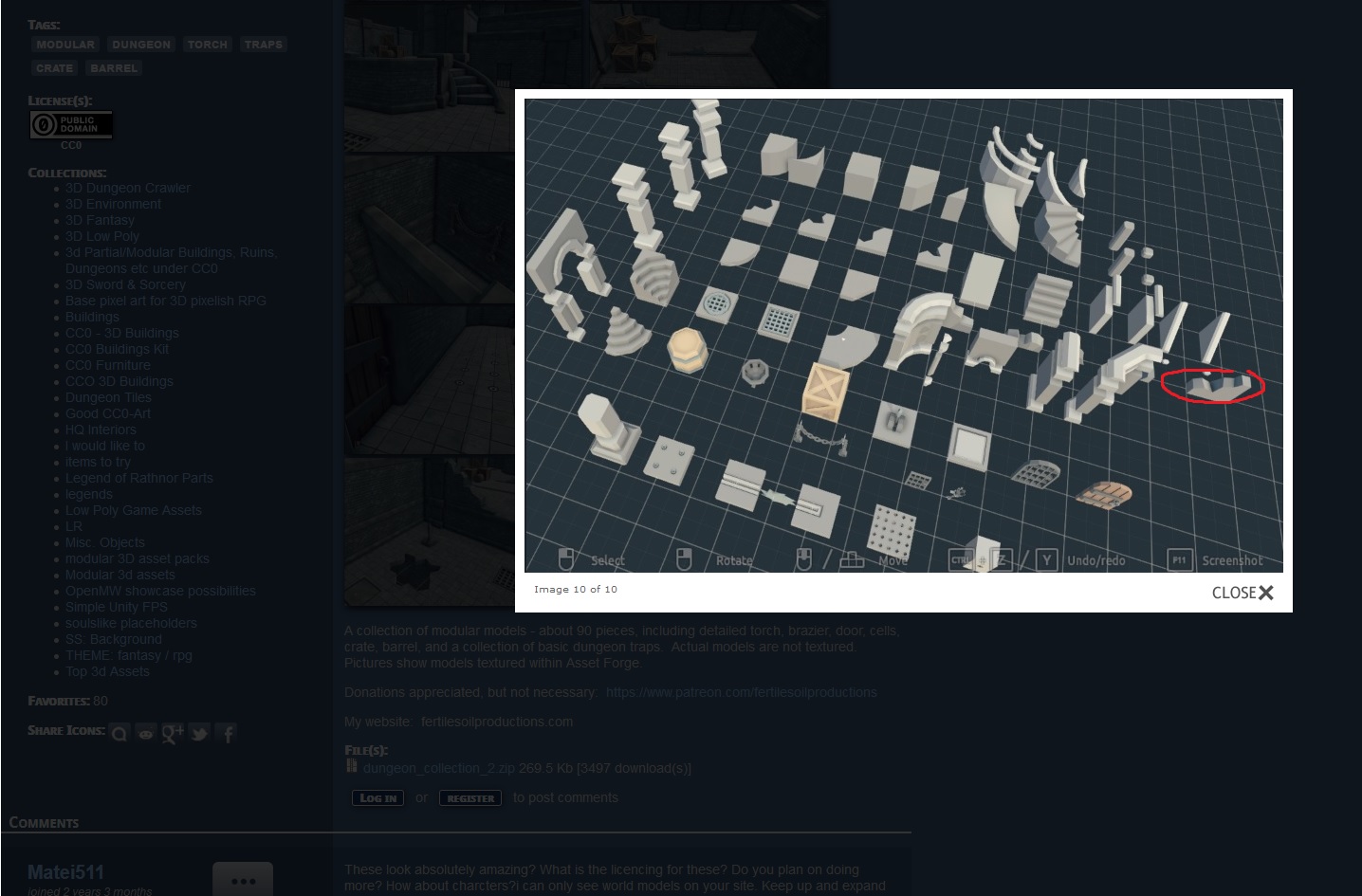 After rotating it, this is how X-Y-Z axis tool looks and behaves: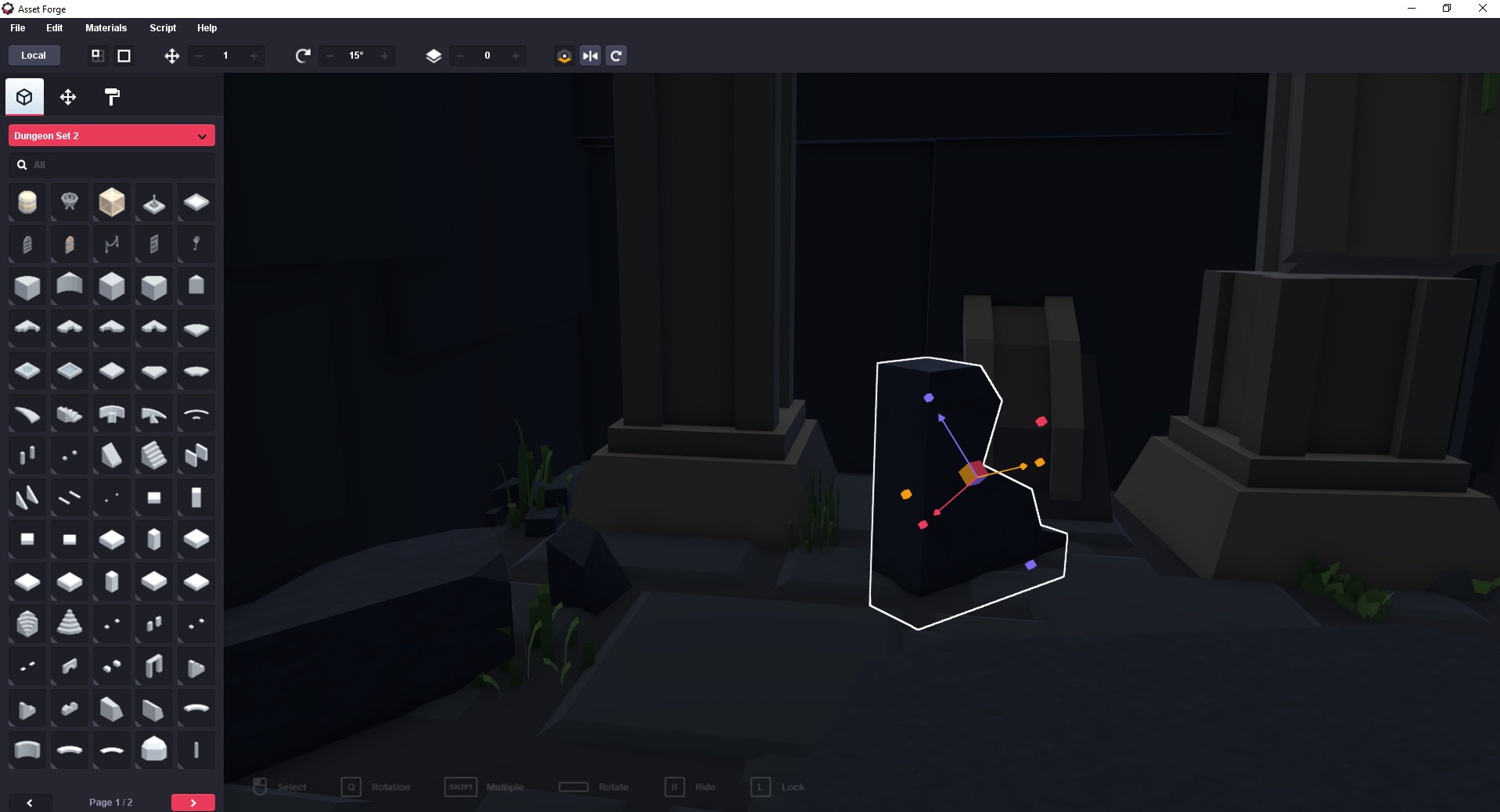 Hope you can look into the matter. Thanks a lot!
- M.