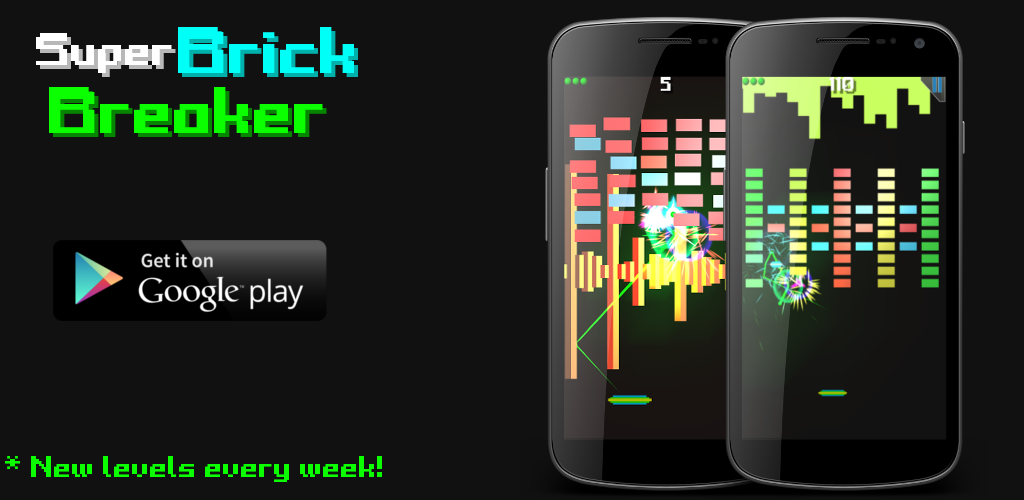 Bricks Attack is a brick breaker game of arcade and mini games, but with modern and frenetic visual effects. At the bottom of the scenes of the game there must be a spectrum of songs playing.
Super Brick Breaker brings the classic breakout experience and the cool graphics of today. With beautiful graphics, music and frantic gameplay Super Brick Breaker brings a retro and incredible experience to players!
Super Brick Breaker was developed in just 48 hours on a weekend, but depending on the feedbeck of yours the game will receive new phases and updates every week.

https://play.google.com/store/apps/details?id=com.MoraesStudio.SuperBrickBreaker1

The game has global rankings! How about experiencing the classic breakout game experience and competing with other players? In Super Brick Breaker it is possible! The game has global ranking service that brings a competitive experience to the players!
With simplistic yet beautiful graphics, Super Break Breaker is lightweight and should work on any device without locking. But you can choose to activate visual effects that made the game more beautiful.
Now see some game features:
Different levels and colors
Fun and addictive gameplay
Overall ranking
Weekly updates with new phases
Few advertisements
Have fun and leave your feedback! but remember! This game was developed in 48 hours and updates will be released every Monday.