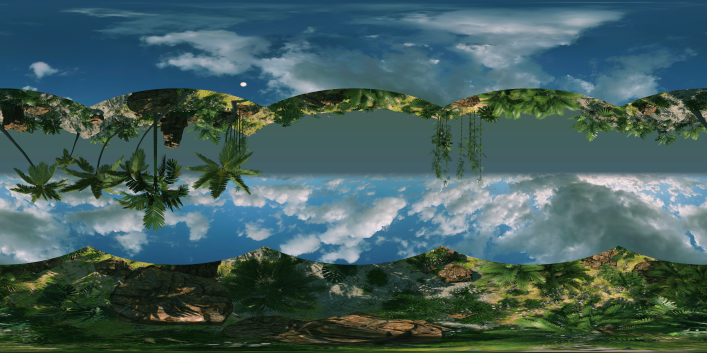 System: Bootcamp, Win 10, Radeon RX580. I am expecting the pano output to be an equirectangular image, so Kuula, etc. can render it in 360. However it looks like something is flipped around the X axis (the top 1/3 seems somehow transformed and switched with the bottom 1/3.)
On loading the image to Kuula, there is an issue with the render (seems like a square area of the top and bottom of the image are flipped. Which matches the above somewhat flipped image.) Are there additional settings to be done for Pano Capture? I am using he Pano Capture button.

Attached is an example output.
Great program, looking forward to viewing 360 images!