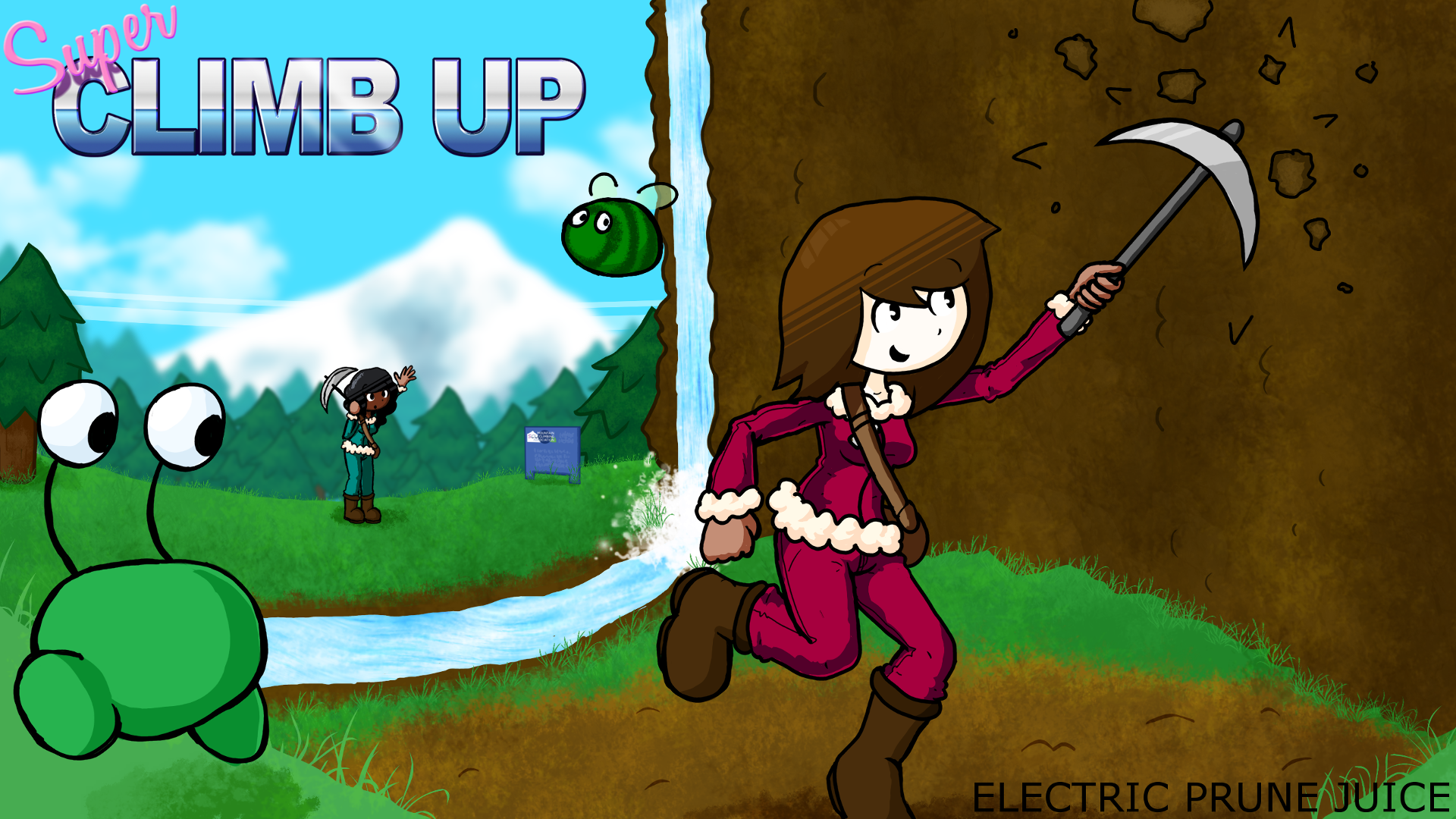 Link: https://electric-prune-juice.itch.io/super-climb-up
Trailer:
Super Climb Up is a platforming game inspired by a platformer about climbing, and ice, from 1985!
This game was made with the idea of taking that game's ideas and mechanics and expanding and improving upon them in various ways.
The final result is Super Climb Up, a game following our player characters, Natalie and Poppy, as they climb mountains, break blocks, and find food hidden in the ground!
You'll also have to help them defend against the ... let's say "interesting" wildlife that lives there, as well as find and bring the flag to the top of every stage!
There's four different locations to test your climbing skills, with 60 stages in total. There's some bonus stages beyond that, if you can climb quickly and find all of the hidden food items!
This game was in development for eight months, during which I spent all day nearly every day working on it. A lot of passion went into the making of this game, and so I hope everyone enjoys it as much as I enjoyed making it!