5.23b x32

win x64
some bugs found in my last playthrough
new bug - Slaves events happening when they are not in mansion (not sure if a bug). Like Emily grade is being raised in the slave market, but she gives the mission to rescue her sister, Ayneries getting a specialization, but still ask to recover her sword. Didnt get the print or save, but it should be simple to recreate.
new bug - Slaves are getting the "likes it rough" trait without being entranced or raped. (not sure if its a bug)
new bug - when in sex mode, slaves that get the wish "<slave> wishes to have her pussy used" it only fulfills using the vibrator
VERY old bug - ending a fight with auto-atk will mess up next fight. (mark auto-atk, kill the last enemie with auto-atk, start a new fighr. The moment you end the first turn two turns should pass without player control, the AI(enemies) will get extra turns)
old bug - (since v5.22b at least) When fighting too many enemies (like 13 or more) sometimes they will overlap, like below: there are 3 enemies behind Bandit Leader 1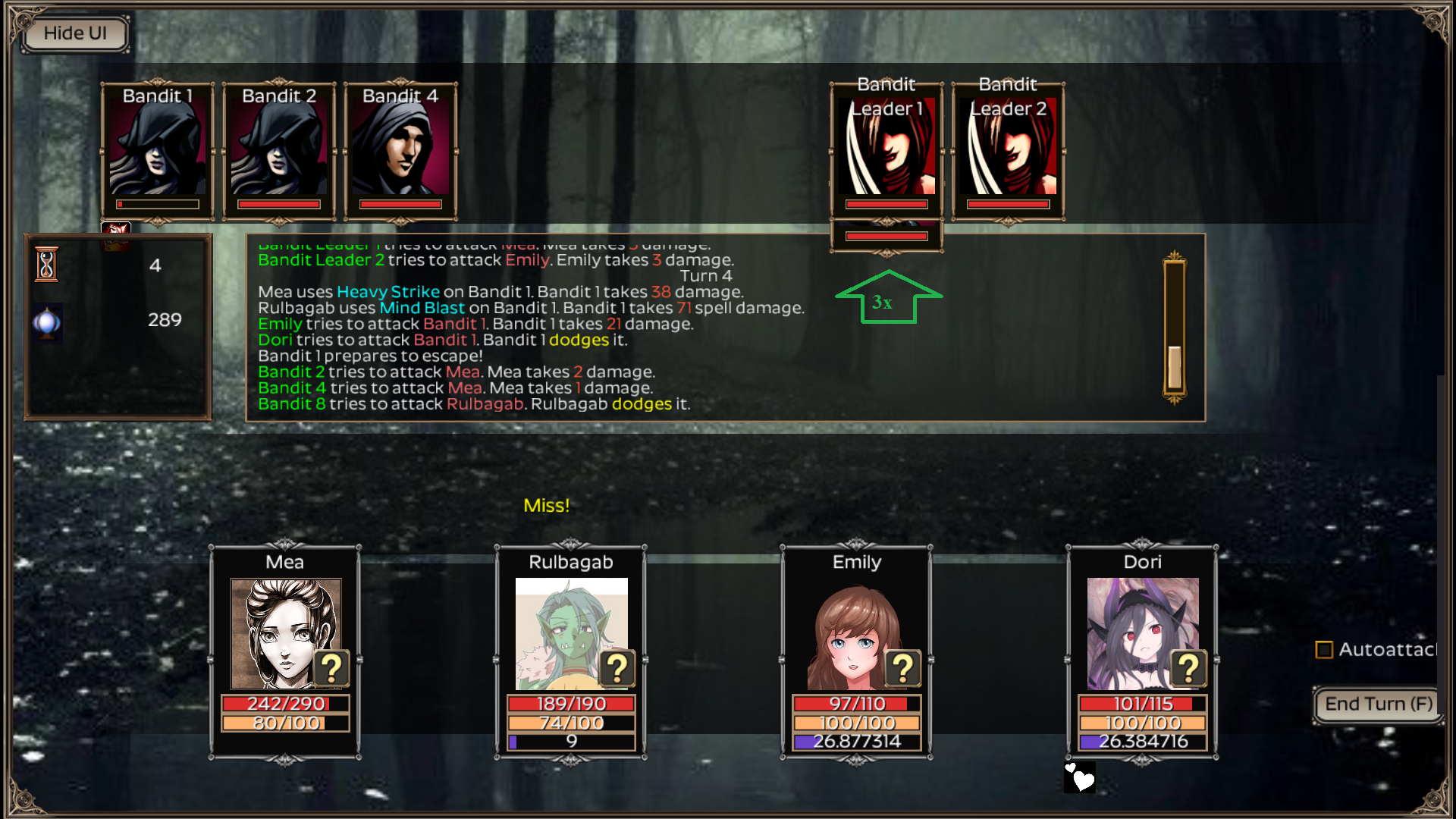 same fight, a little while later: there are now 4 (look at the log)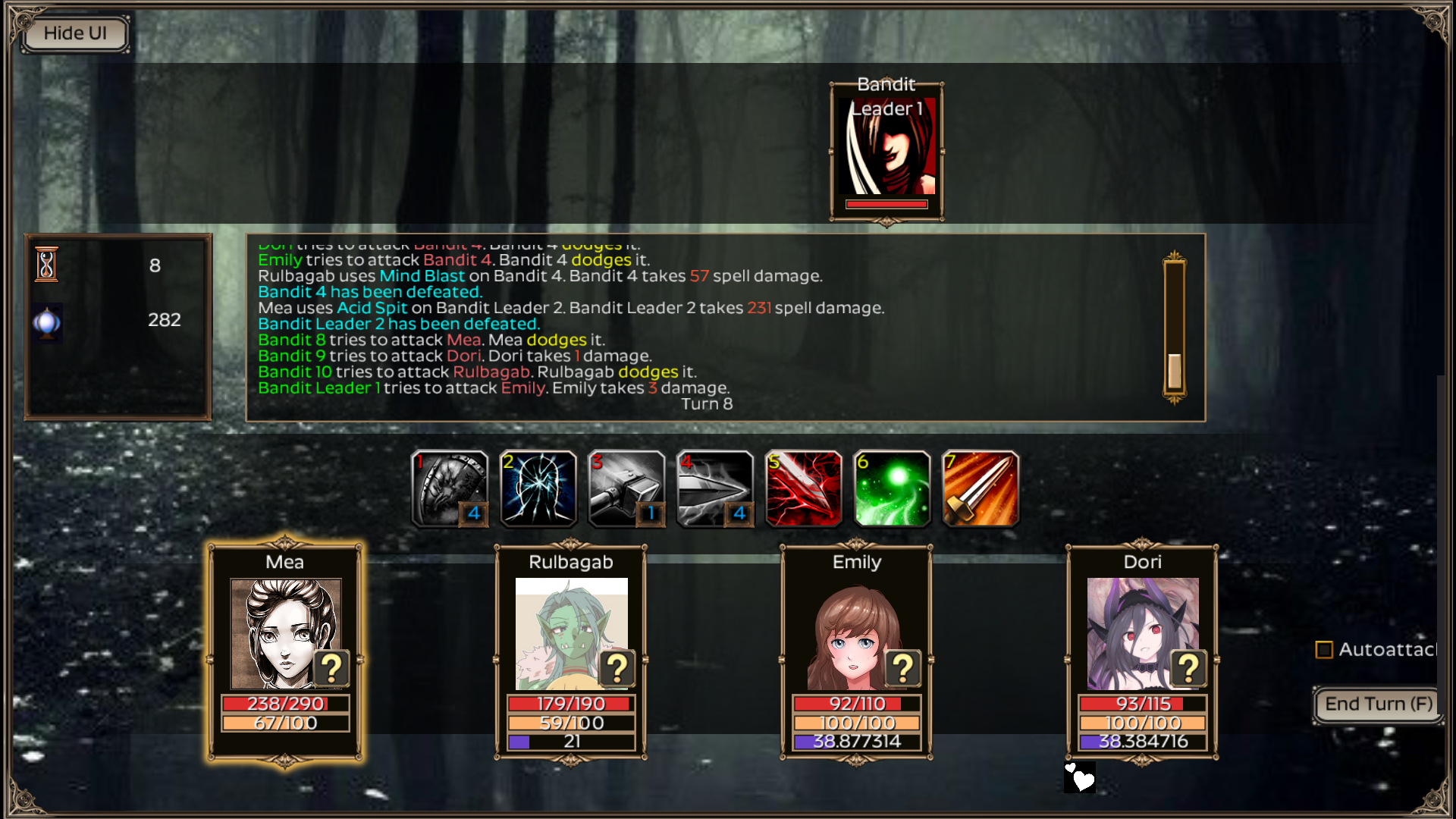 prints from v5.22b, but bug still in 23b

old bug - raping willing elfs with the "likes it rough" trait lose reputation with Ambeguard. (I dont really care about it, but I think it isnt supposed to happen)
old bug - after Ayda is recruited, when leaving her assistant shop, Sebastian shows up in her place for a moment, like, his image shows up, but in the next second is gone.
not bug, but weird mechanic - Lab girl can be unassigned after making any operation, my meaning is, she should at least be there/locked while someone is undergoing upgrades... btw, it should have a limit of how many slave can be upgraded in one day.
not bug, but weird mechanic - head girl should have a minimum required loyalty and obedience.