https://approductions.itch.io/sleepthrough
Another sleepless night...
I just lay here, in my bed,
with my mind stuck by a fear I can't define.
I've tried everything... from pills to hypnosis.
All I can get are brief moments of unconsciousness.
I think there's something wrong with my brain.
It all began when I started to play this game...
---
Explore nightmarish environments.
Solve eerie puzzles.

Seek answers to unknown questions.
WARNING: This game contains sounds and visual depictions that may result scary and/or disturbing.
---
Quit the game anytime by pressing the "Esc" key on your keyboard.
Your progress will be automatically saved at the beginning of each chapter.
Use the "continue" button on the main menu to load a previous save.
---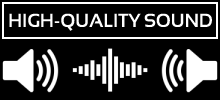 The use of headphones is strongly recommended.

---
Minimum system requirements:
O.S.: Windows® 98/ME/2000/XP/Vista/7/8/8.1/10
CPU: Pentium® III 800 MHz or higher
Screen resolution: 1280x720
Free hdd space: 2 GB
Free ram space: 1 GB
GPU memory: 128 MB
DirectX®: DirectX® 8.0 or higher

---
I make games for passion, but I'm still a human being.
Please, consider a donation when downloading this game.
The care I took in crafting this experience is the best way I have to thank you.
Nevertheless, thank you.