Happy Holidays!
So in the spirit of the season I've just released a major update to Becalm that adds two new magical destinations! The big change is that now when you run the game it will randomly select a possible voyage for you. I will likely keep adding destinations throughout 2019 in this same format :) Below are two gifs of the new worlds and a trailer to get a sense of the musical soundtrack. https://colorfiction.itch.io/becalm
Here's a trailer:
Visit the Artic sea, watch the icebergs float by and enjoy an Aurora Borealis show:
Journey through a calming river amidst a lively bamboo forest: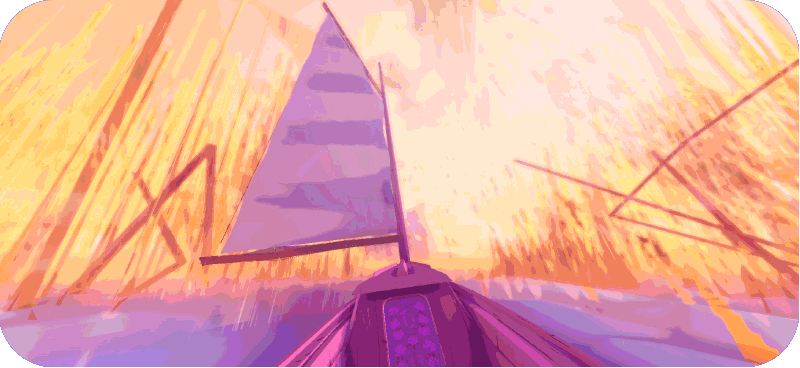 Here's to a happy new year and remember; Be Calm!