Hi,
I'm trying to export to png or gif (whichever works) and there are problems with sizes.
The desired size is 16x30 px.
The output png filesize is 150x270 :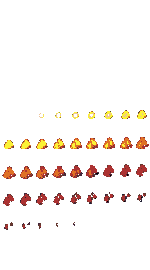 And here is the gif result :

Quite disappointed by these results ! :(
Could you help please ?
I can send you the project file if needed, no problem.
Thanks !