Hi guys,
like in my previous post i want to ask you about your thoughts to another Concept Art that was made in a GameJam in my Gamedesign School in Cologne.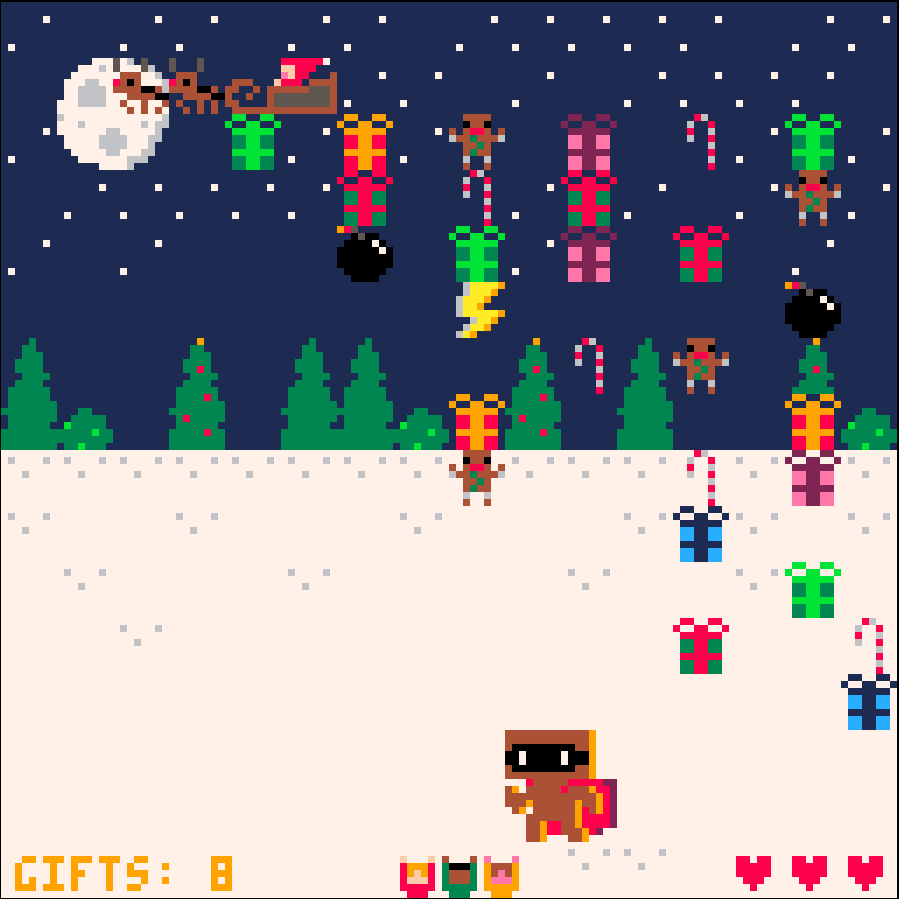 Like many of you may already guess, the objective of the game is to run left and right and collect the presents thrown by Santa Clause. We currently consider to implement bad items and enemies into the game so that you may have a tougher challenge ahead of you.
So if you have any ideas for Enemies, Items or design in general please let us now in the comment section below.
The Cardboard Hero Christmas Edition Team