This is the second in an episodic series of Low-Poly 3D Action-Adventure Games. You play as a space pirate captain exploring the lawless reaches of the galaxy in search of treasure and adventure.
The second episode is called Pilgrims in Purple Moss, and finds the Captain exploring the ruins of a half-sunken temple in search of one of the fabled treasures of Legendary Space Pirate Laserbeard.
I'm planning on finishing the second episode early 2019.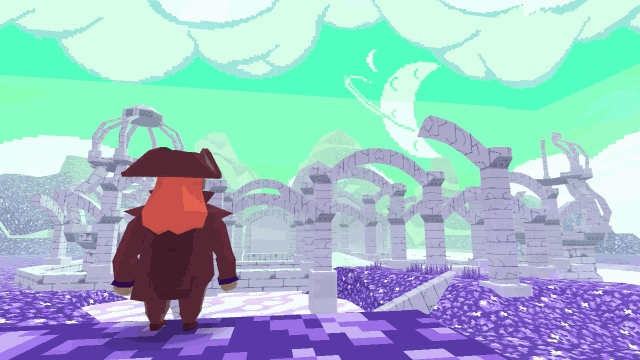 Episode 1 is currently available: https://malec2b.itch.io/space-captain-mccallery-ep-1-crash-landing