Story
During an asteroid field mining excursion, Kent suddenly finds himself marooned on the mysterious and magical world of Espiria. Join him and his new friends on an adventure to find a way back home as well as overcome any obstacles in their way.
Characters

Kent - An asteroid miner that finds himself suddenly marooned on the mysterious planet of Espiria

Lain - She helps lead Kent to her grandfather, the Maeron Village Elder, to figure out what to do about his sudden arrival.

Isaac - Kent's intelligent, sometimes annoying, best friend. Follows Kent where ever he goes, even if it's to a mysterious new world.

Screenshots: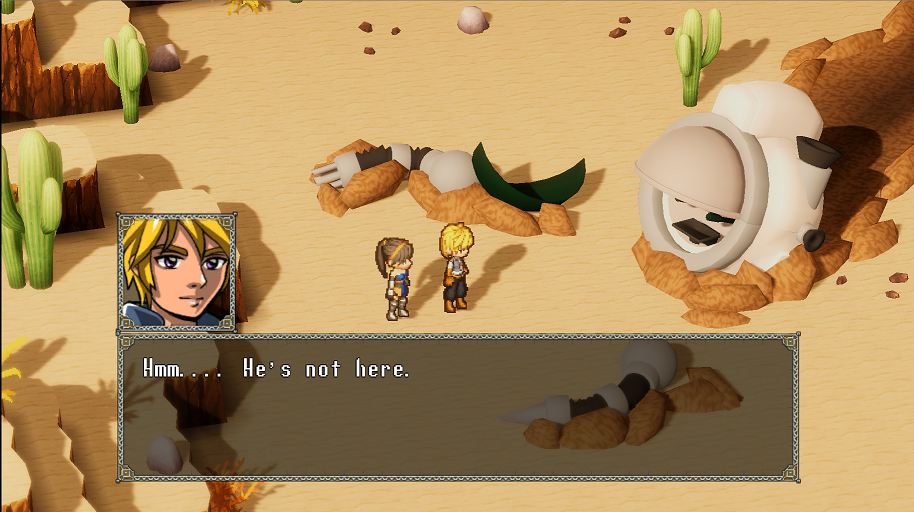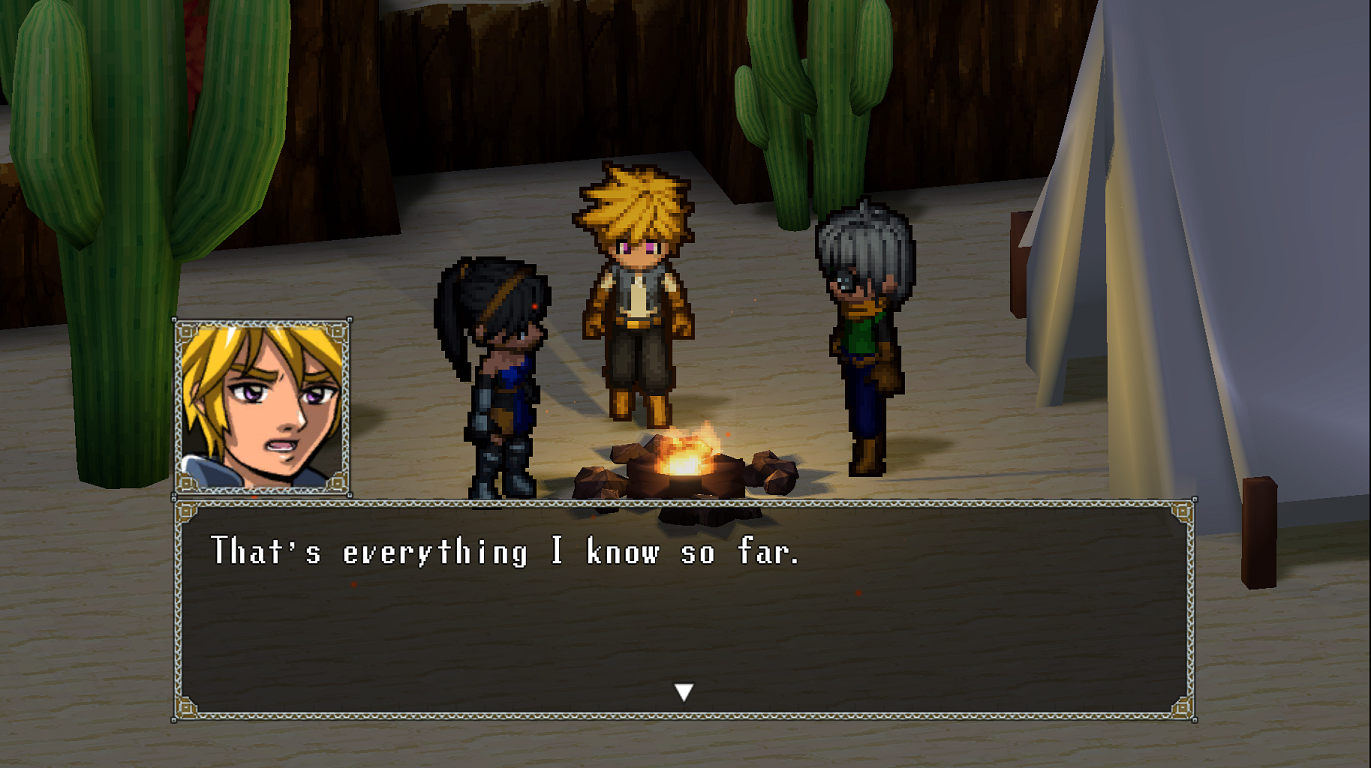 Made in Unity and SMILE GAME BUILDER (SmileBoom)
Credits:
Story, Music, Character Sprites, and much more - Jacob Mann (DrassRay)
Character Art / Story - Lauren Atwood
Chromaeleon - 2D Flame Sprite
Hyptosis And Zabin - Various Tilesets
LudicArts - Free Desert Top-Down tiles
Codeman38 - Lunchtime Doubly So Font
Testers: Chibi Zervo flawmore saberwolfcdw


Thank you so much for taking any time to play my game, I really appreciate it. Good luck to all participants out there!