I began working on this game out of university in 2012. Six years and with many trials and tribulations along the way, it's finally at version 1.0.

OUT NOW - https://nitroglycerin-ltd.itch.io/formula-xd

About Formula XD
Formula XD is a racing team strategy game for PC (and soon Mac). You'll take on the role of manager - hiring drivers, negotiating contracts with sponsors and engine suppliers, and making the big decisions necessary to keep your team above water. You'll issue orders to your drivers when they go out onto the track, and be responsible for guiding them to victory or defeat.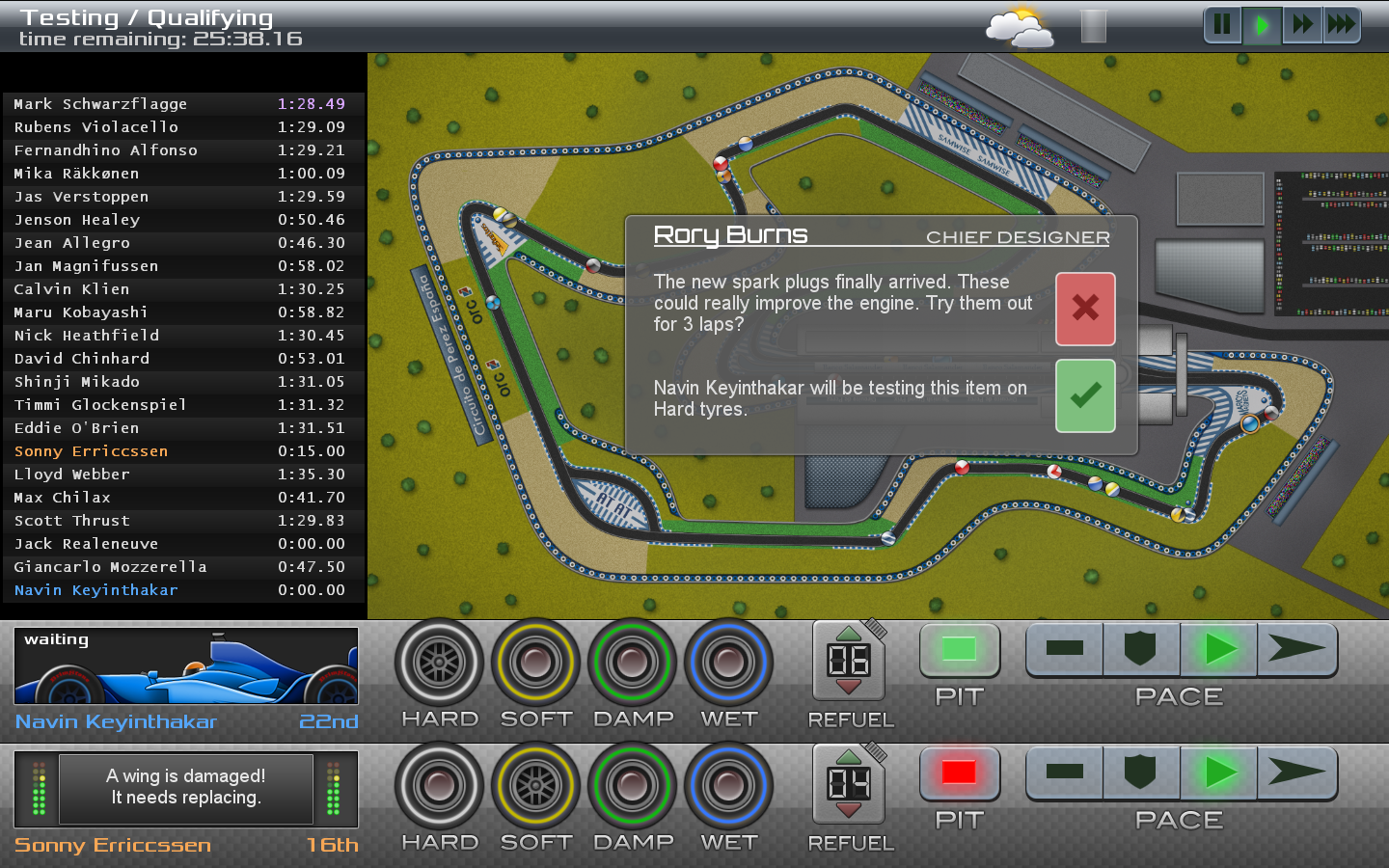 It won't be easy - you'll start at the bottom and fight your way through a long career, striving to win the Constructors' Championship title, or at least make your mark on the Wall of Fame. There'll be plenty of challenges along the way - not only will you be adjusting your drivers' pace, fuel and tyre strategy in response to ever-changing race circumstances, you'll also have to deal with extreme weather, sabotage, stray animals, food poisoning, and even terrorism. Can you manage?
Game Features
Racing circuits set all over the world
Loads of drivers, sponsors and engine suppliers
Bright, colourful aesthetics
Dynamic driver/engine/tyre vital statistics
Vibrant audio and an energetic synth soundtrack
Get hired, buy a team, sell out, switch teams, it's up to you
Special abilities and game modifiers shake it up
Filled to the brim with puntastic humour
Included in the Itch.io bundle is the original soundtrack, featuring 20 unique tracks and a further 17 non-looping 'radio edits'.
If this is a genre that you are fond of, Formula XD can't be overlooked. More pictures and a video available on the store page.
OUT NOW - https://nitroglycerin-ltd.itch.io/formula-xd