Hive and Honey has the player control a hive of bees, growing and caring for the surrounding garden. Pollinate plants to create more while managing your hive and resources.
In-development: Regular updates to come.
A game made for the Jamingtons 72 hour game jam.
Made by Naomi Holt & Dylan Walker.

Game: https://oneratgames.itch.io/hiveandhoney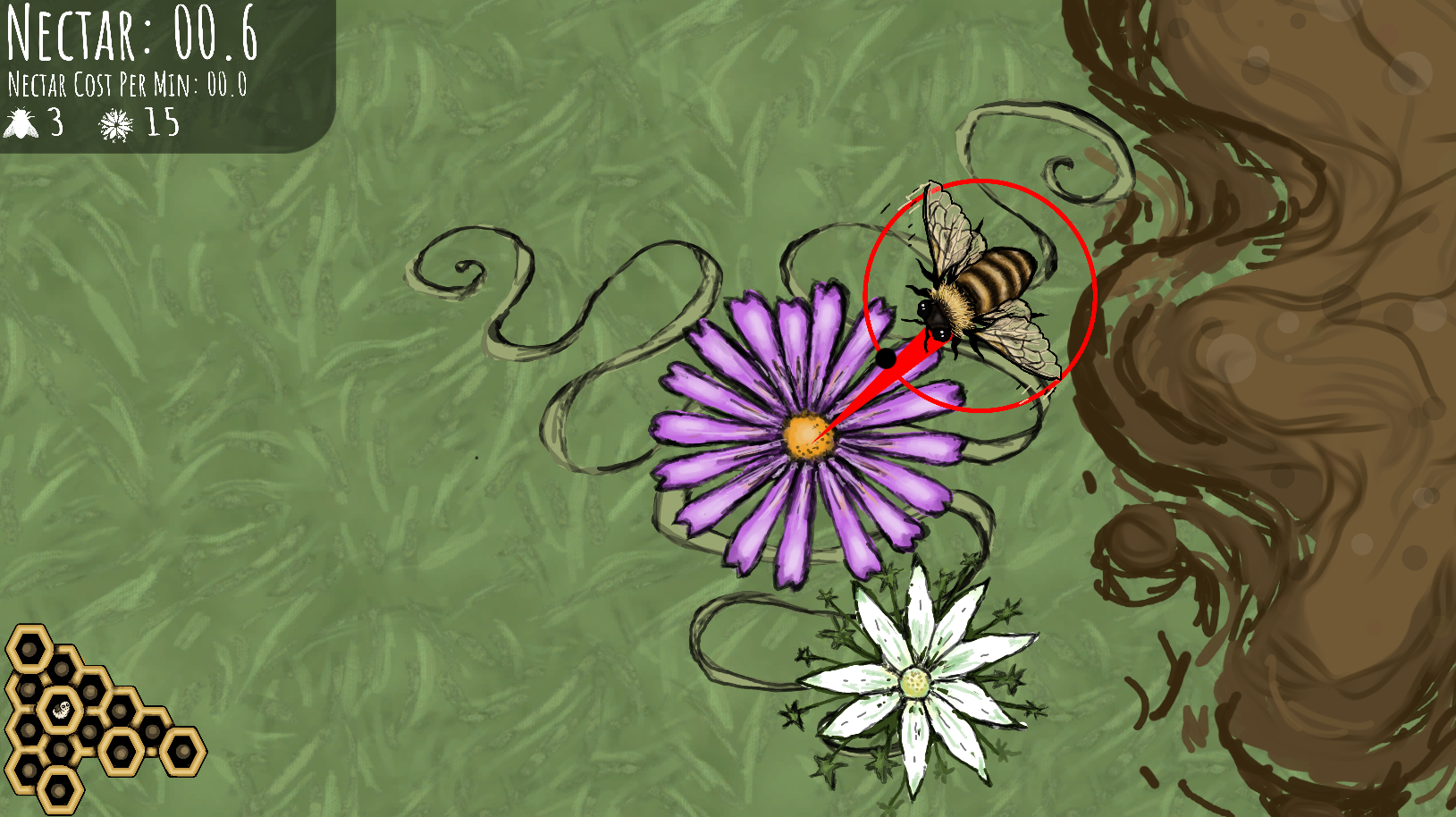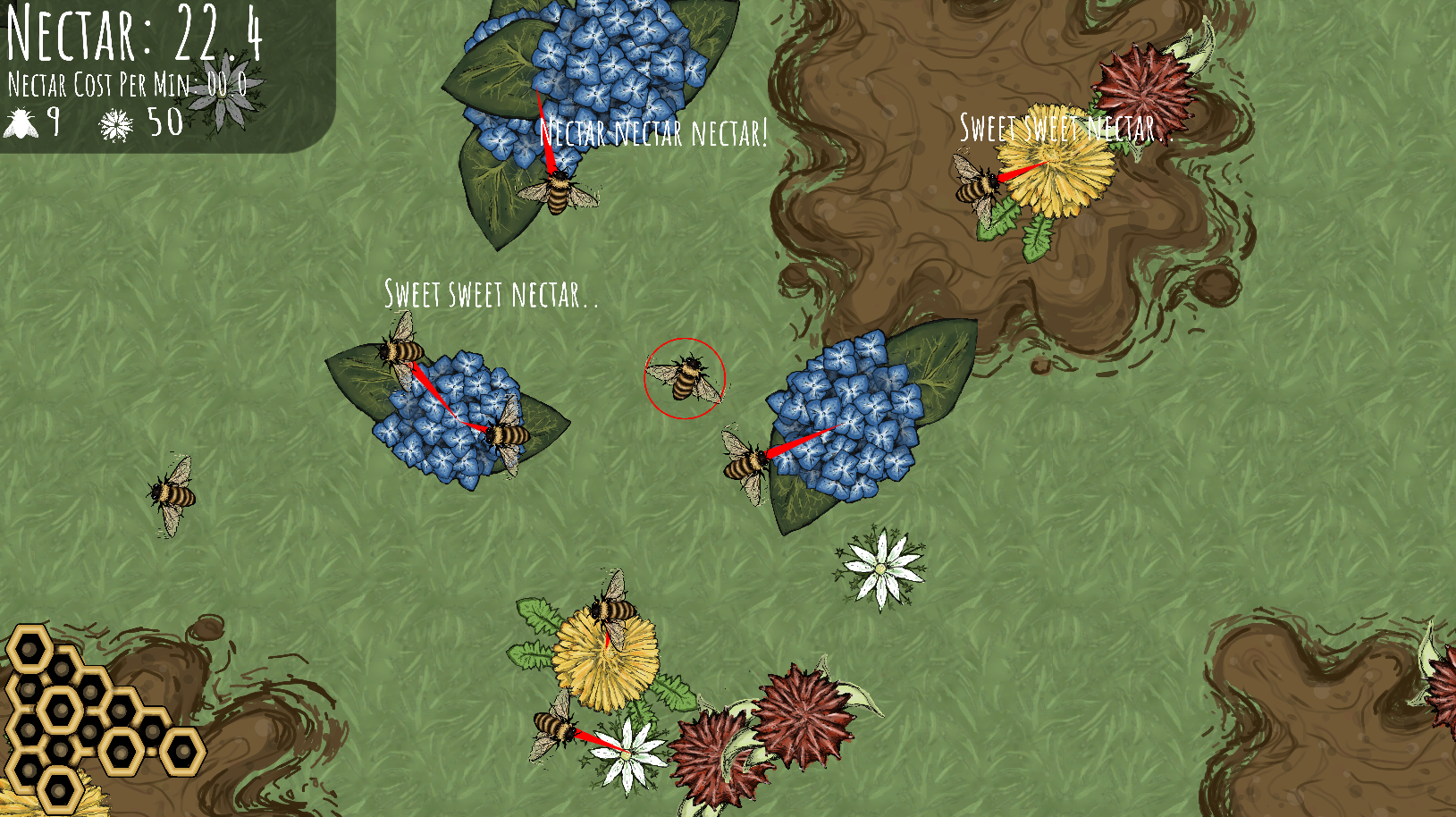 We would love to hear your thoughts on the game and any ideas you might have.

Thanks for reading.