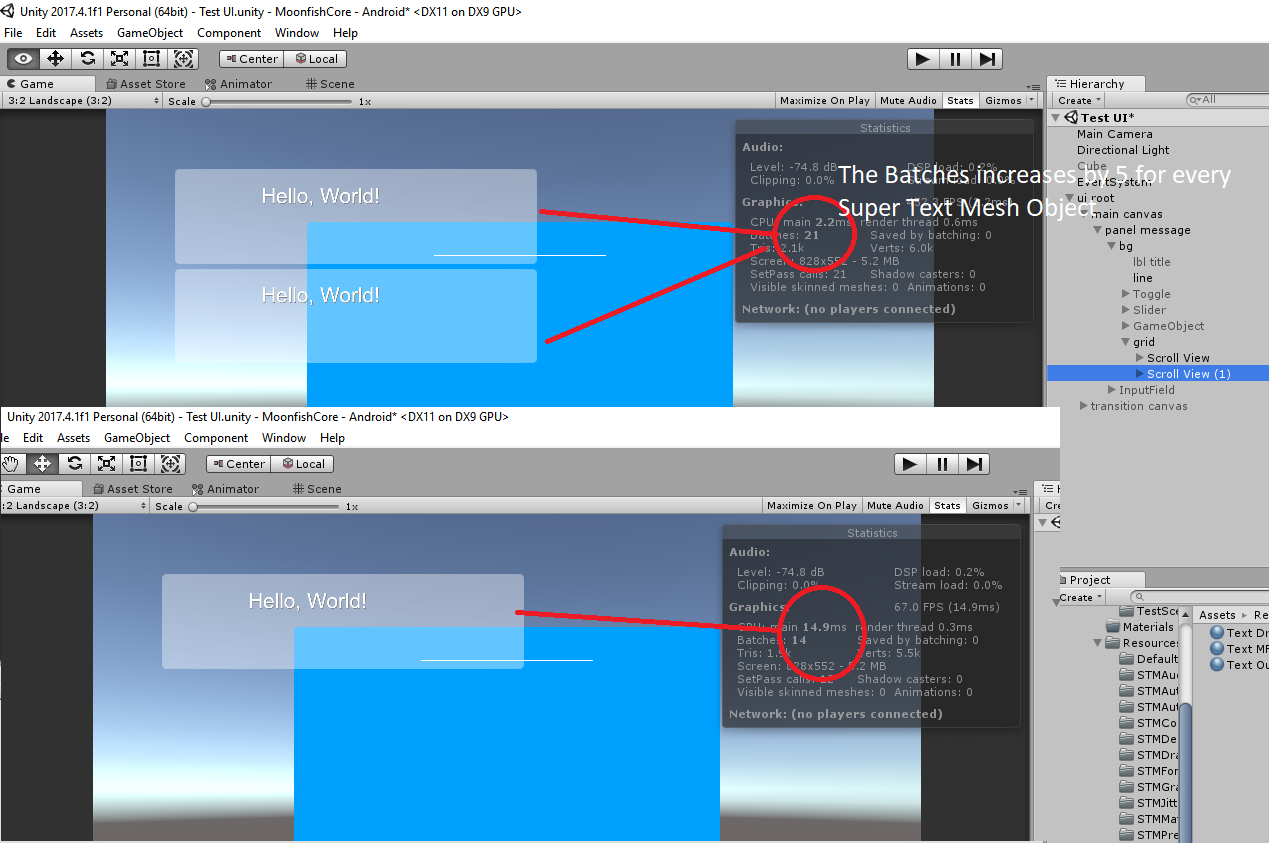 Hi KaiClavier,
I am new to Super Text Mesh and is trying to see if it is suitable to replace the text component of UGUI. I noticed that each Super Text Mesh object with default shader takes 3 drawcall batches, whereas the one with drop shadow shader takes 5 drawcall batches. If I have multiple Super Text Mesh objects of the same font and shader, the total batches will be number of Super Text Mesh x 3 and they cannot be batched!
1. Will performance be affected if drawcall batches cannot be saved?
2. Is there any way to save the batches?