Hi all,
I've just released Zombies!, a compact and fun arcade shoot em up.
You can get the game right over here: https://whilefun.itch.io/zombies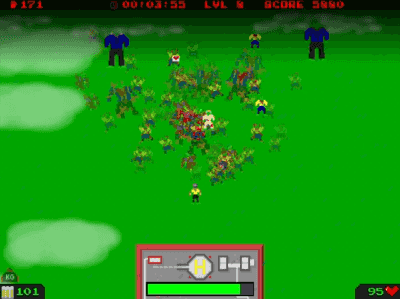 About The Game
You have one goal: DON'T DIE.
You must survive the zombie invasion and defend the hospital. Protect the sick people from getting infected. If you fail, you may just live to regret it.
If a zombie touches you, you get hurt. Shoot the zombies to defeat them. Most zombies drop useful loot. Some are more useful than others, so choose wisely when your ammo is low.
Thanks for checking it out!
Richard