Hello everyone! I'm the host and one of the judges of the Spooktober Visual Novel Jam, and I'm excited to bring it back for its 4th year!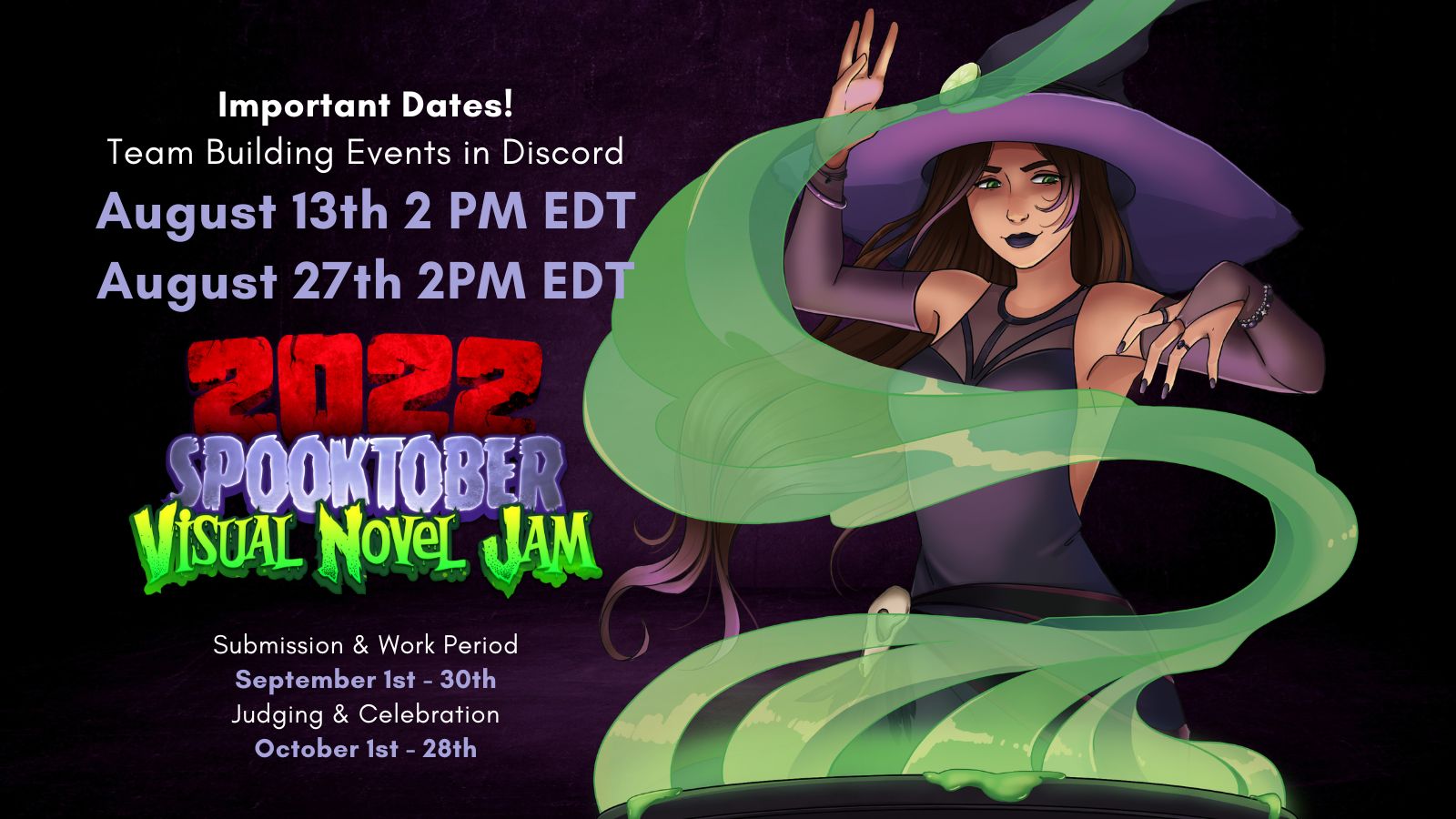 The Spooktober Visual Novel Jam aims to do 3 major things:
Encourage developers to make well-timed content for hungry audiences.
Provide an event that is competitive and attracts high quality talent to make great visual novels.
Celebrate the indisputably best holiday of the year: Halloween!
Our competition runs between September 1st and September 30th. In August, we gather folks together, promote the event, an help them build teams. In September, the jam is on and each of the teams have the whole month of September to create a visual novel based around themes related to Halloween. In October, our judges review the submissions and select the winners, with prizes awarded and announced.
Why should you join this jam?
You are a developer and you've been curious about visual novels.
They say that the best time to start learning anything is yesterday, the second best time is today. I say that if you're trying to learn how to make visual novels, our jam is one of the best times to do so. You'll have access to other developers during this big event for our modest community, many of which are experienced visual novel developers that you can learn from.
You are already visual novel developer.
Again, this is our biggest event of the year. We offer 4 digit prizes for winning teams, which can be a great way to kickstart your visual novel development career. We're one of the few visual novel development competitions out there, and this is your opportunity to become an award winning visual novelist.
It's a lot of fun!
Our vibrant community of visual novel developers participates mostly for fun! Programmers, writers, artists, voice actors, animators, and other visual novel related professionals come together and talk about their work and ideas, and share their work. After the jam is complete, we spend most of October talking about and playing the submissions and celebrating the occasion!
So what are you waiting for? Come check out the jam, sign up, build your team and be a part of our biggest event of the year!