Hello! So, I have been making a fair bit of progress with the Metroid Plus Rom, but have run into an issue, which I am not sure how to adjust. On my 3dn version, I have adjusted it so that missiles and energy are presented at an offset of z -25, so that it is not obscured by the background, and can cast a shadow over the background as well. Here is an example of it: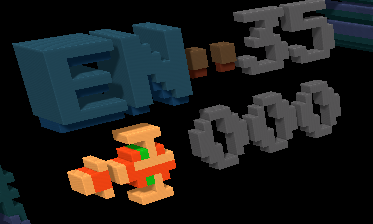 As can be seen here, it looks nice, and fits in rather well, however, there is an issue. Apparently, the missile icon, and the actual missile that Samus fires are identical, so the one she shoots is also located at z -25, which looks very strange, and can make it hard to see where you are firing if not looking dead on.

I honestly have no idea how to fix this, and am unsure what to do... I assume that this could be fixed using the script function, but my scripting skills are severely lacking. While I have very light experience with coding, I am completely stumped on how to go about doing this... (Even after consulting the scripting manual) Any help would be appreciated!
Thankfully, this should be the only time that this problem should occur, as nothing else shows up in the 'HUD' besides the energy tank squares, which are not used anywhere else. So this should be a one-time thing.
Thanks in advance!