A new page in the development of the project.
Release version 06.04.2018, which can be downloaded
on the official site.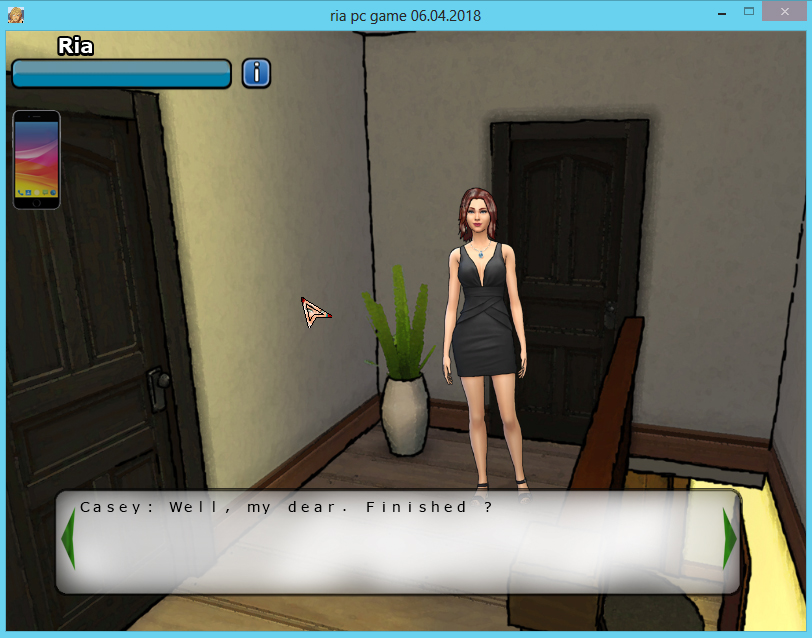 Aunt Casey met Ria and they
arrived home. They inspect the house,
rest, talk on different topics,
in one word they are having a good time.
Ria, too, remaining alone reflects
and dreams ...