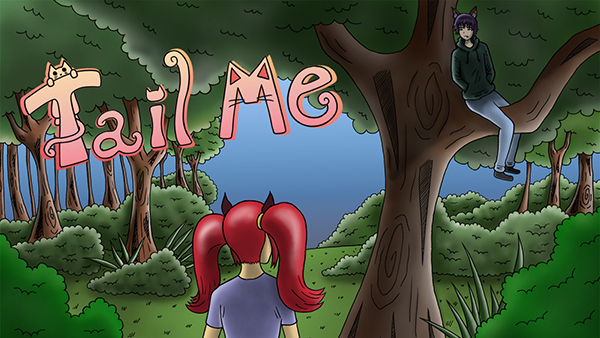 Tail Me
Hello everyone!! This is my first VN which I managed to finish for the IntRenAiMo subcategory in NaNoReNo2018. The game's quite short, shouldn't take much longer than an hour to complete.
Story:
Sharon is a cat girl who lives in the forest all by herself struggling to find food every day. For some reason, she's also been having strange dreams, the first one being of someone chasing her. One day, when she goes to the river, she finds a cat boy sleeping in front of a tree. How will this encounter change her life?
You can download it here!