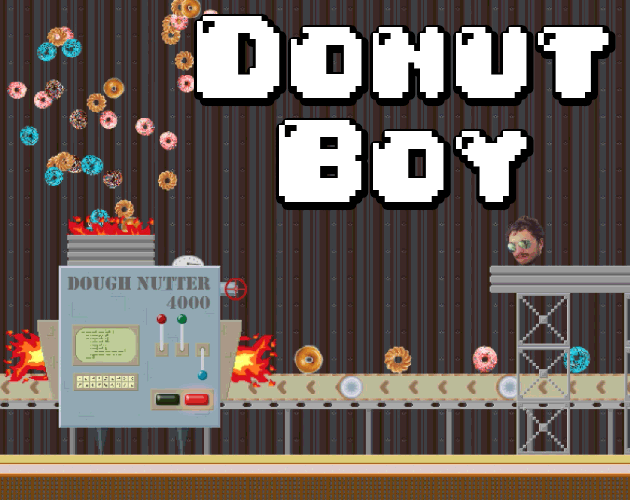 This is Donut Boy, my first ever game. You are tasked with saving the employees and donuts that were scattered around town due to an explosion at the donut factory you work at - but the game is not very story heavy.
It's a simple platformer where you can find several weapons to use, and a bunch of characters to play as. There are 5 levels, each with it's own theme, and your progress is tracked and saved so you can see what you need to find in each level.
I made this game in JavaScript using the Phaser Framework, and I also did the artwork and music for it. (You can listen to the soundtrack here)
Here's a trailer for the game:
Link to the game here: https://damon.itch.io/donut-boy
I hope you enjoy it!