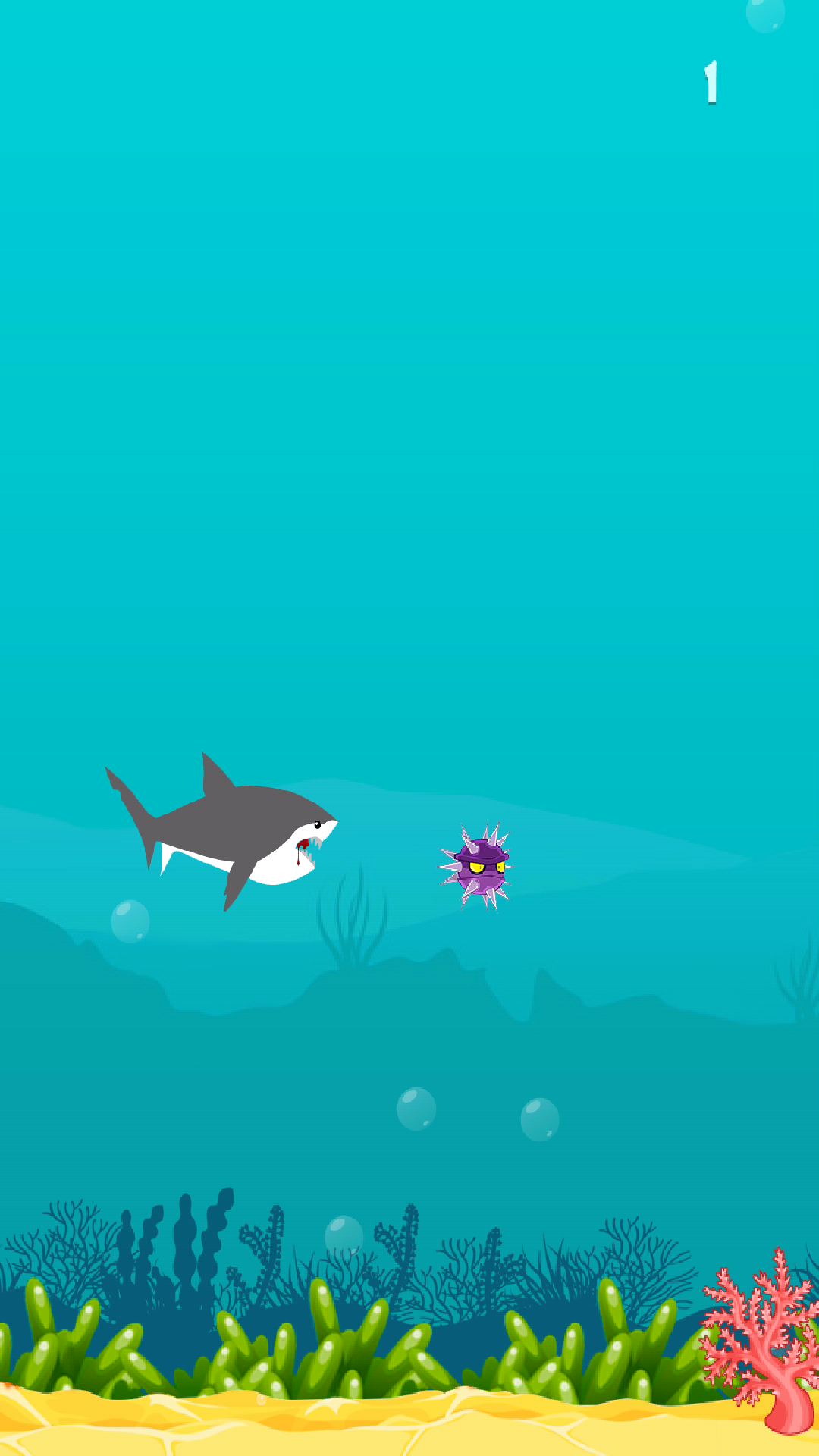 A simple, but very addictive game for children and adults. Manage the shark with touches on the screen. Eat fish and avoid the prickly sea urchin.

To play it was more interesting, compete with friends.
Collect the maximum of points and enter your name in the leaderboard. Remember that every 5 points the speed increases.
I'm constantly working on improving the game, and I soon plan to release an update.
I invite artists and animators to a partnership in the work on the game.
Thank you for attention!
Download link: https://bacs2009.itch.io/stiven-the-shark-adventures