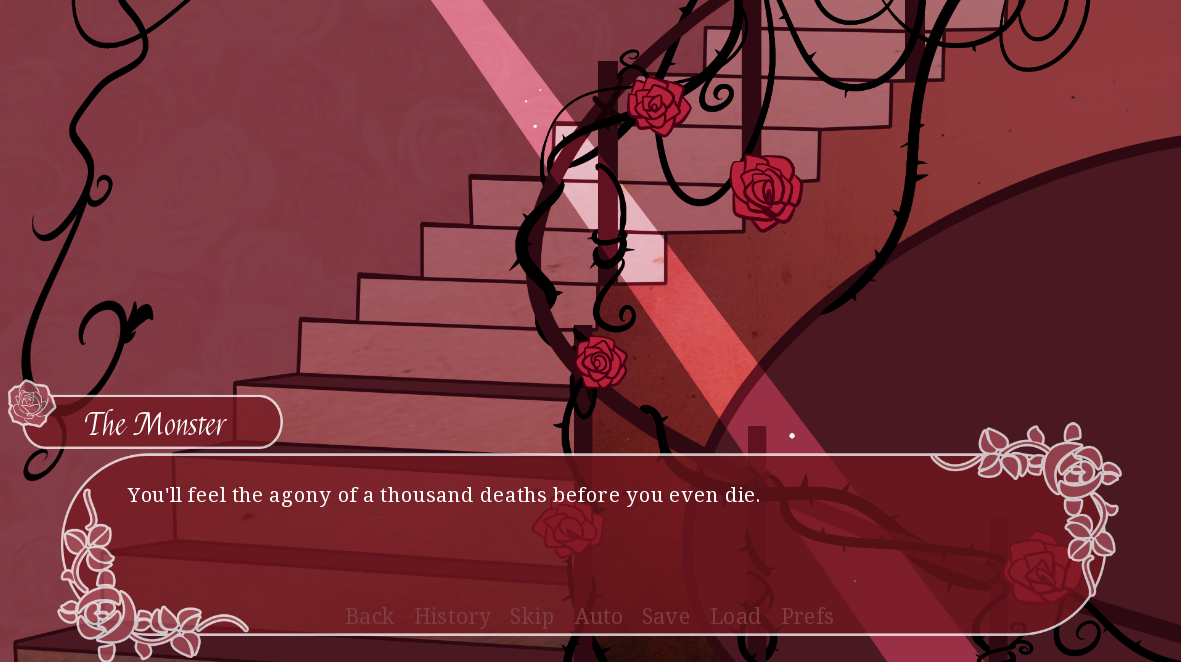 US LOVELY CORPSES, aka the world's first official Sad Girl Simulator (trademark pending), is a short surreal-horror-romance visual novel about helping a friend. Go through the house, cut the roses, and save the girl. Just remember: the monster knows you're here. There will be puzzles that you can only solve with hints from the roses, so try to keep an open ear.
But keep in mind you may not want to hear everything these flowers have to say.
Us Lovely Corpses is my first visual novel, and is available at a pay-what-you-want rate.Paying the suggested 2 dollar fee also gets you access to a collection of the game's art along with some of my commentary.
(music by LydianChord, GUI and general Ren'py help by BáiYù)