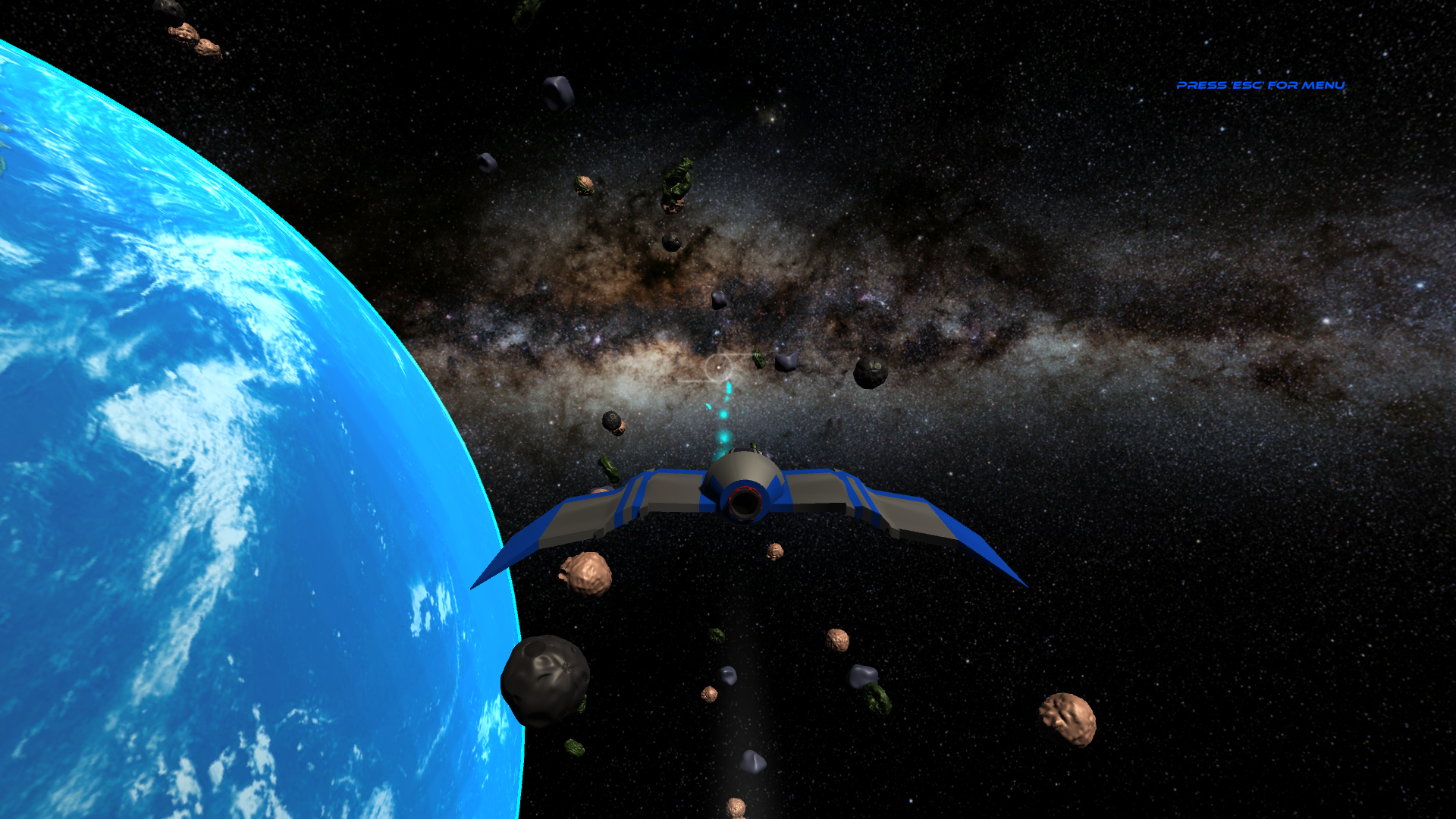 Old Juniper Game Studios presents our latest project. Asteroid Demolition Corps V.0.4 "Mechanics Overhaul", and the start of what ADC is meant to be goes live!
A major change in game-play, scope, and the potential of ADC is what this update is all about. Full control and mobility of your ship, large open space for asteroid destruction, and large scale space battles is what to expect. So start your space fighter and prepare for the defense of earth. We are all counting on you.
- Game Mechanics:
- Complete and total movement and shooting overhaul. Take full control of your space fighter and destroy asteroids.
- Upgraded asteroid spawn system. Deal with multiple spawn points around the map.
- SFX and Music:
- New in-game music made with Rytmik Ultimate.
- Game UI:
- Updated all UI and fonts.
- New targeting reticule.
- New Additions:
- Updated bullets. Faster, more accurate rounds.
- New Earth model. Destroy asteroids just outside the Earth's atmosphere.
Ladies and Gentlemen, Old Juniper Game Studios is very eager to hear what you have to say about our game. The good, the bad, and even the ugly is incredibly appreciated. Let us know what you'd like to see in ADC, what you don't want to see, and what we can do to make this game better. Thank you for your support and keep on gaming!
Download and play it here!