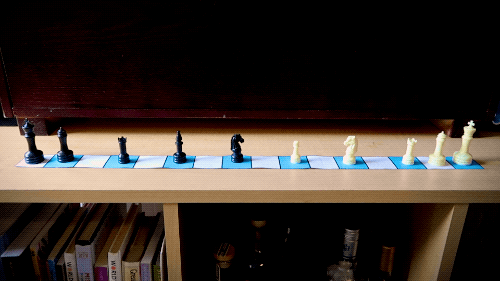 Howdy y'all,
Doc Pop's One-Dimensional Chess is a fun chess variant played on a single row of squares. Despite its appearance, 1D Chess is surprisingly strategic and highly replayable. Included in the download are two versions of the 1D Chess board that you can print up at home plus rules written in English and French. I hope to add more languages too.
This is my first print and play release on Itch.io, so I'd love any feedback on how to market it better to the community.
There's also a link to a version on Tabletop Simulator.