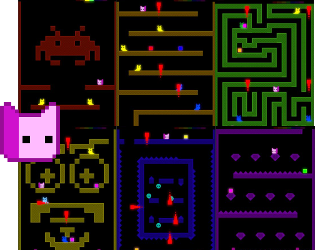 DESCRIPTION
"To The UltraViolet" is a mobile platformer that I wanted to do because I had a good concept in mind (in my opinion), and always wanted to make a game.
I couldn't make really polished graphics (I'm a programmer, not a graphist), so I used the minimalistic style to make the style of the game. I was inspired by "Super Meat Boy".
In the game, you're "Ultra", a little violet square, lost in all the rainbow colors. Your goal is to reach the ultraviolet color by passing through all the levels, killing your enemies on your way. There are 70 levels, there are 9 kinds of enemies on your way.
You need to go through the 70 levels in one go, and you need to kill every ennemies to go to the next level. Every level will bring you closer to the ultraviolet color (think about the rainbow, from the red to the violet).
In term of gameplay, I like to think that it is a mix of Mario and Bomberman. Mario because, well... It's a platfomer ! Bomberman because you need to kill enemies by throwing bombs. Because I couldn't make some 2d animations, I used the unity particles system to make really cool effects that I am very proud of.
FEATURES
70 levels
9 kinds of enemies

left / right
shoot up
shoot left/right
follow the map
follow the map and shoot
jump / go down
follow the player on the map
flying in air
Divide in 2 enemies when killed

throw bombs

you can throw 2 bombs simultaneously
you can throw a bomb by pressing on the B button
you can shoot in the bomb by pressing on the B button when you're close to the bomb
you can shoot the bomb upward if you're close to the bomb and press UP button

multiple mechanisms to jump :

normal jump
long jump (just keep on jump button)
double jump
micro jump when launching bomb

Bonus objects

Fire from top
Fire in 4 directions
Lives

Mega bomb
Colors : you need to collect 7 different colors to get a life and all ennemies will be killed. You have an indicator on the upper right of the screen

Lives

You will start the game with 3 lives. Every 10 levels, you will find a permanent life, so the next play you will start with 4 lives an so on. The further you go, the more lives you will start, the easier the game will be.

Map
GIFS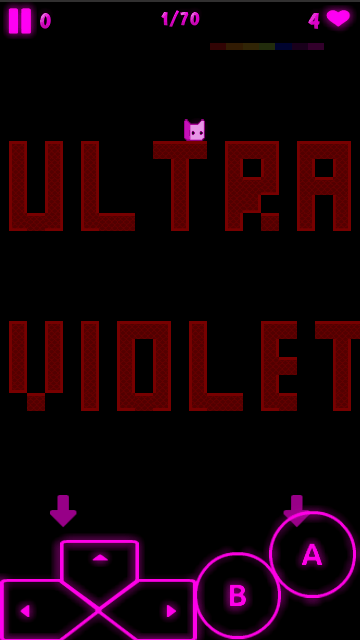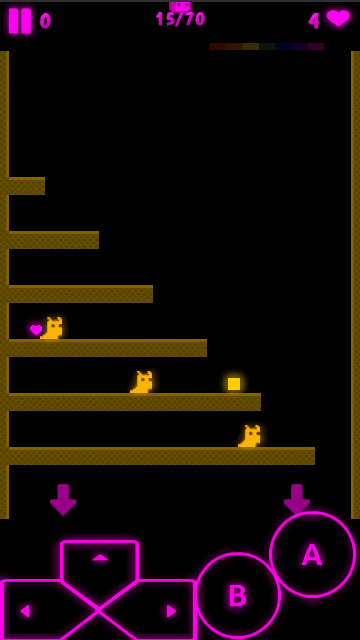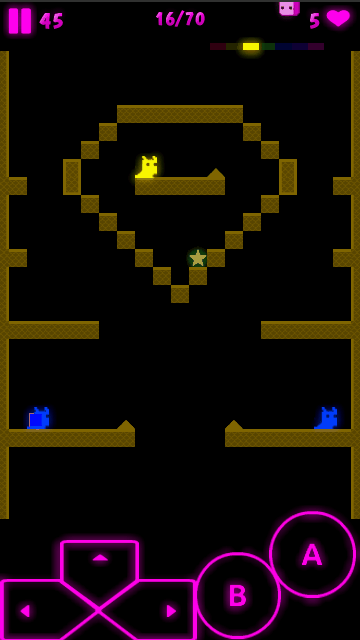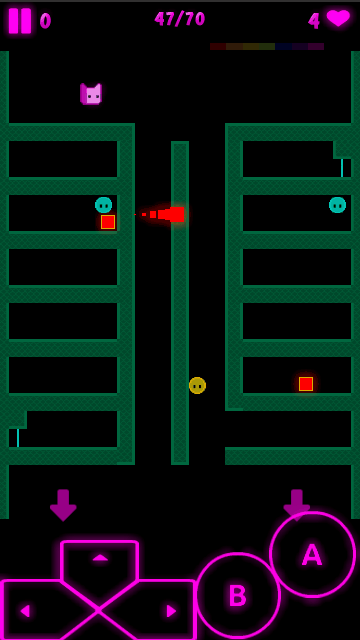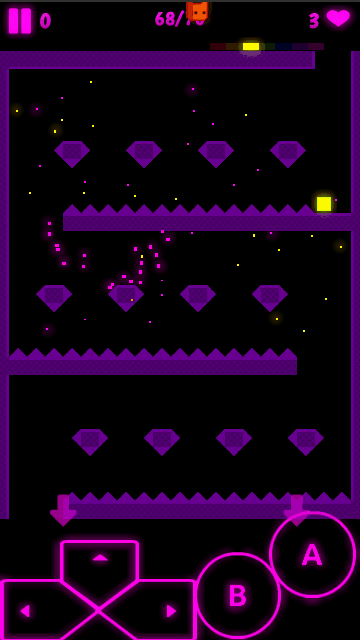 MONETIZATION
This game is free, but offers very optionnal in-app purchases. You can buy some lives, the ability to launch an additionnal simultaneous bomb, and to remove ads.
There are very few ads, only if the player wants to continue after a game over. So if you want to play freely, without any ads, you just have to restart after a game over. I think it's fair, feedbacks appreciated.
LINKS
ASKING FOR FEEDBACKS
I would like to know if this game may have potential. I have done 80% and already launched a beta version on Android, iOS will come soon. I could launch it on other patforms as I use Unity but this is not a priority.
I may add a final boss if the game finds its audience.
Thank you very much for reeding ! Hope you like it !