I was very busy during the weekend and ended up with this cute snake puzzle game:
It's made with Unreal, so I used one day to code, and one day to set everything in the engine up , package apks, obtain image licenses and all this stuff nobody rly want's to do, but it looks better then expected. I enjoy it very much, and i hope some other ppl will like it, too.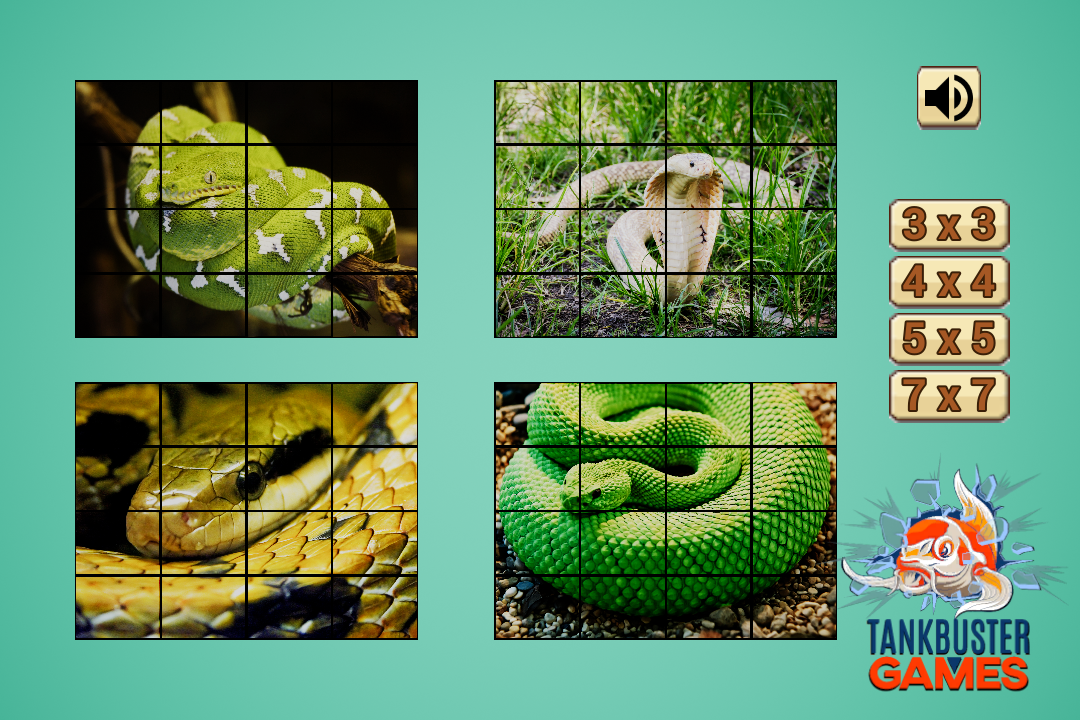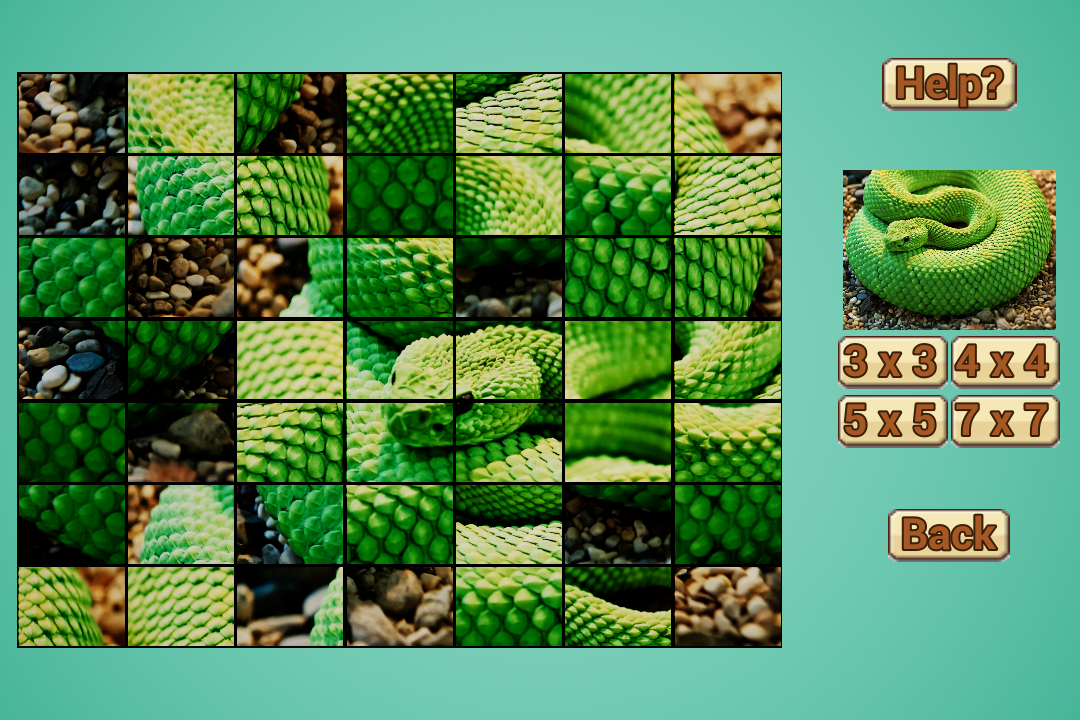 How to play:

Just select the Puzzle you want to play
You can choose the difficulty by selecting the puzzle grid size. Just tap on a puzzle tile to select it, tab on an other tile to swap location. (YOU CAN NOT DRAG TILES AROUNG WITH YOUR FINGER, SORRY FOR THAT) If all tiles are placed the right way, firework will start, and you can play again.