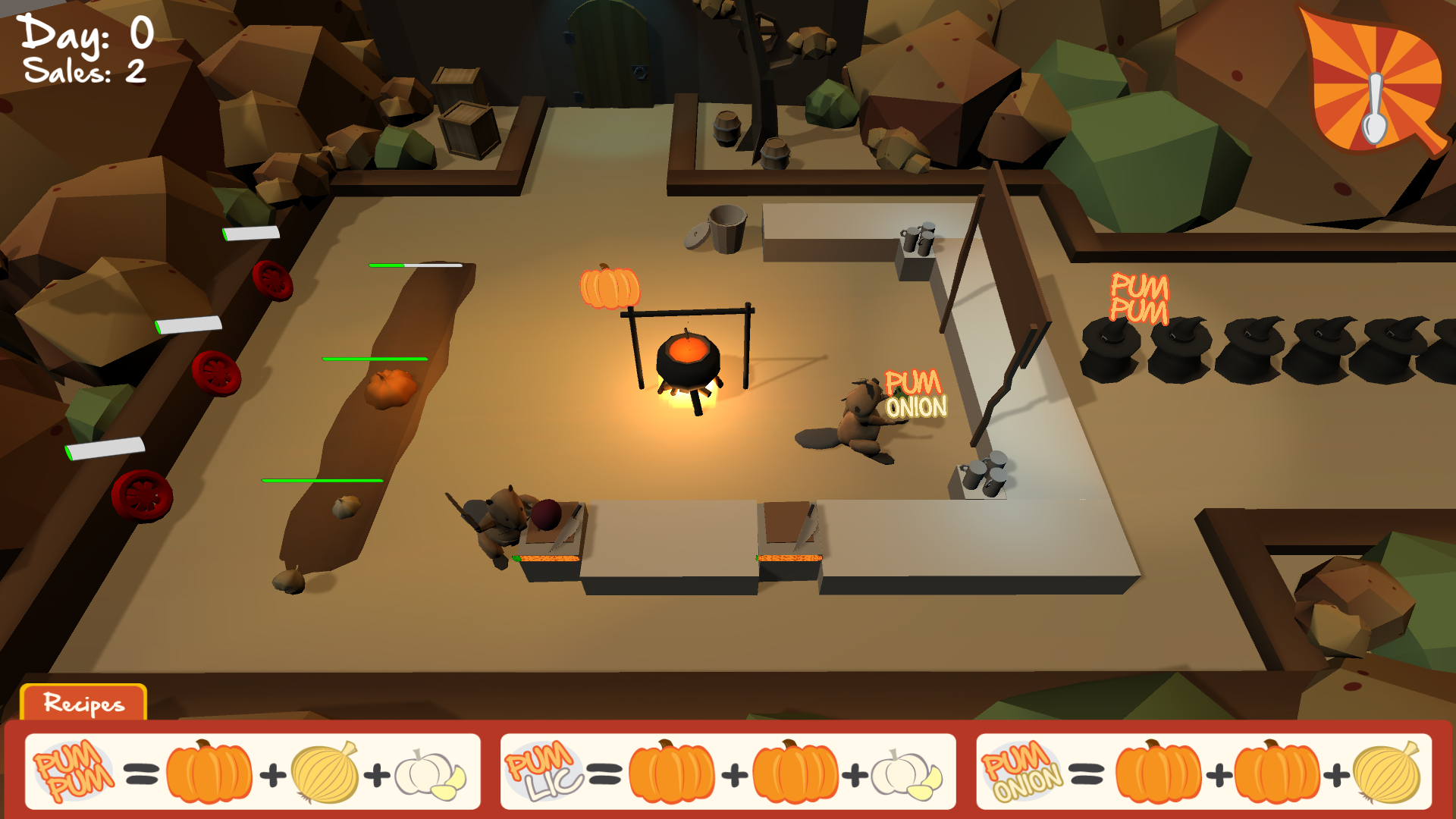 [3 player local multiplayer game inspired by Overcooked]
Players work together to harvest ingredients, chop veggies and prepare recipes for as many customers as possible each day!

This game was created in a week for GameJolt's AllyJam in November of 2017 by our team, the Toblerone Boys. The challenge of the jam was to create something that promotes the idea of being an ally to targets of hate. We wanted to tie the theme into the gameplay and were inspired by how Overcooked naturally gets players to communicate and work together in order to complete a variety of tasks in the environment.
Play it here & let me know what you think:
https://coleycaverley.itch.io/pumpkin-soup