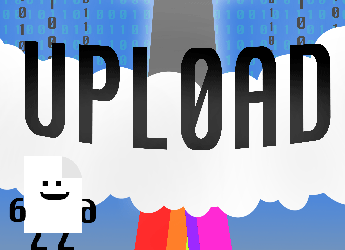 Hi all,
Over the Global Game Jam weekend, my groupmate and I made a game we think is pretty cool. In Upl0ad , you interact with the environment to help F1L3 reach his final destination, The Cloud.
We made this game because I wanted to experiment with using a piano keyboard as a controller and because Alex (@backsauce on itch) is very good at making delightful art. See images and gameplay example below.
Enjoy!
Note: I added computer keyboard controls after the jam. If playing with a MIDI keyboard, you'll probably have to set the octave to -1. Also, you'll have to resize the window to make it portrait. Sorry, Unity was being finicky with that!