I released a redesigned build for my app Bag +5 for PC. This has been my biggest, most on-going project.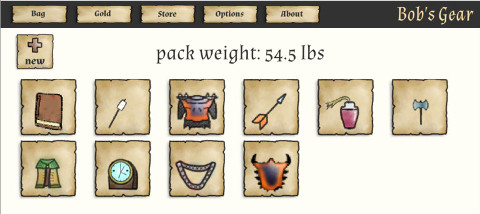 Bag +5 is a project I have been working on almost a year. It was successful on Kickstarter a while ago. The goal was to make a inventory management tool for games like D&D and Pathfinder that was intuitive, had some personality to it, and didn't try to completely take over the entire character sheet. Apps that do that just get in the way. Bag +5 has some cool features not found in other, similar apps such as exporting and importing player made NPC stores.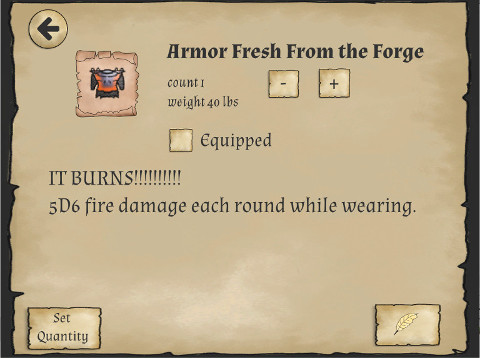 The PC version here on itch is the full app (no in-game purchase or anything like that), and, like I mentioned, it is more than just a port from the mobile version because I went through a good bit of effort redesigning each screen. Hope somebody finds it useful.