Hi there!
My name's Robert, and after 10+ years making games at other studios, I decided to set up my own small company (Wonderscope Games) and start making colouful, heartfelt and inclusive games. My first game is called Wonderville, and although I've been putting out monthly updates over on my Patreon page, I thought it was about time I got you folks over here on itch up-to-speed!
The project has been in full-time development now for around 6 months, with one developer (me) and is fast approaching it's first mini-release: a small one-room demo demonstrating some of the functionality from the full game.
So what is Wonderville?
Think Animal Crossing meets Lego and you're a reasonable way there!
Wonderville is a town building game in which you are put in charge of restoring a small village filled with animal inhabitants. You place buildings and furniture and decorate both interior and exterior areas. By interacting with and performing tasks for your villagers you will unlock new residents that will move to town, each with their own style and new furniture/building options.
You are given the power to create furniture, cakes, flower decorations and more through an intuitive construction kit. By combining different pieces, paints and accessories you can create whatever objects your heart (or a villager) desires! This kit is simple to use and allows you to really be creative in how you express yourself with your town.
When you're done working with your village for the day, you can share your creations online with others, or go visit friends' towns and see how they've decorated. Enter your creations into weekly community challenges; if you win, you'll unlock in-game rewards!
Two key goals with Wonderville are:
Provide interesting characters for the player to interact with, with branching dialog, repercussions and more depth than a few repeated catch-phrases. Your interactions with the villagers will provide you with new residents, buildings, and building pieces that will vary based on your dialog choices.
Give the player the freedom to create their own furniture and objects in a way that isn't overwhelming or complex. Every player's town should be unique, and I want to enable the player to express themselves through what they create.
What I love with games is the escapism they bring; and games like Animal Crossing provide a comfortable, welcoming and warm world to retreat to. I want Wonderville to do the same.
So where is it at now?

I've been busying away on the project for a while, trying to get a lot of the main systems in place.
Right now you can:
Control an avatar, interact with things
Talk to villagers and make choices in dialog
Place down, move, rotate and delete furniture/objects
Change wallpaper and flooring
Create your own custom furniture/objects from pieces and place these in the world
Upload your creations to a server, and visit others' homes
Have your room rated on how closely it fits a daily theme
As I mentioned near the start I'm currently working towards getting a small taster of the game out pretty soon (the goal is end of February) which will feature just one room, a changing daily style, a smaller selection of pieces and the ability to upload and visit others' rooms. The aim for this taster is to get feedback on the game as well as test out a whole bunch of systems that are in place now before powering on to the full, complete village experience.
Anyway, enough text, here are some images!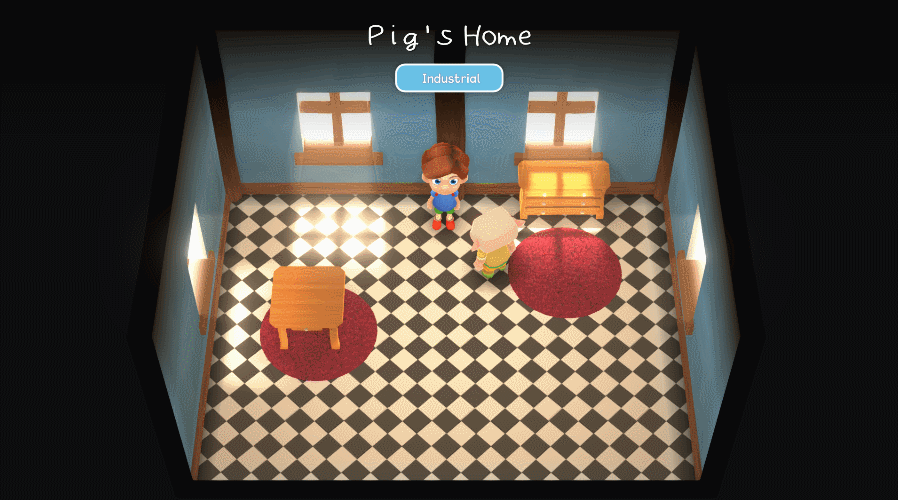 Placing things!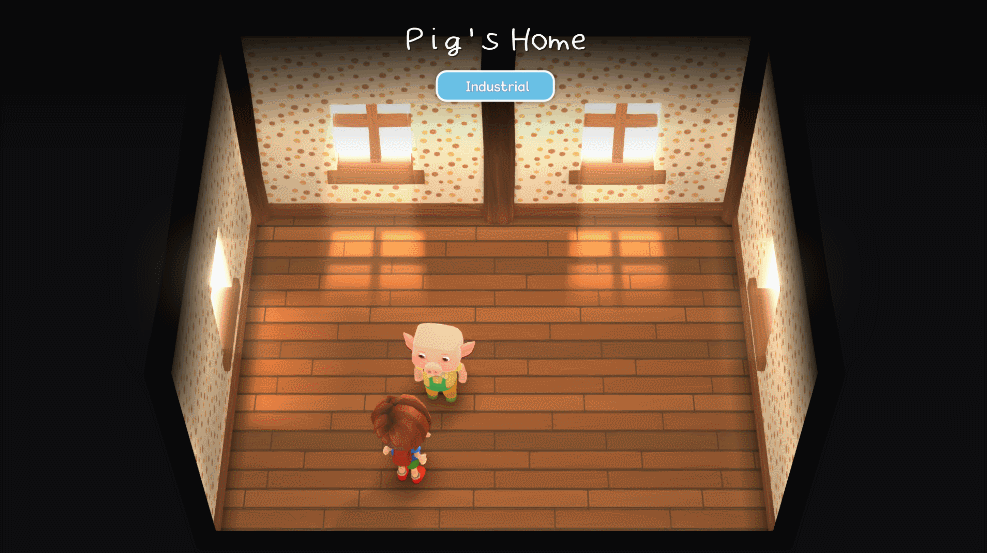 Running and Dialog!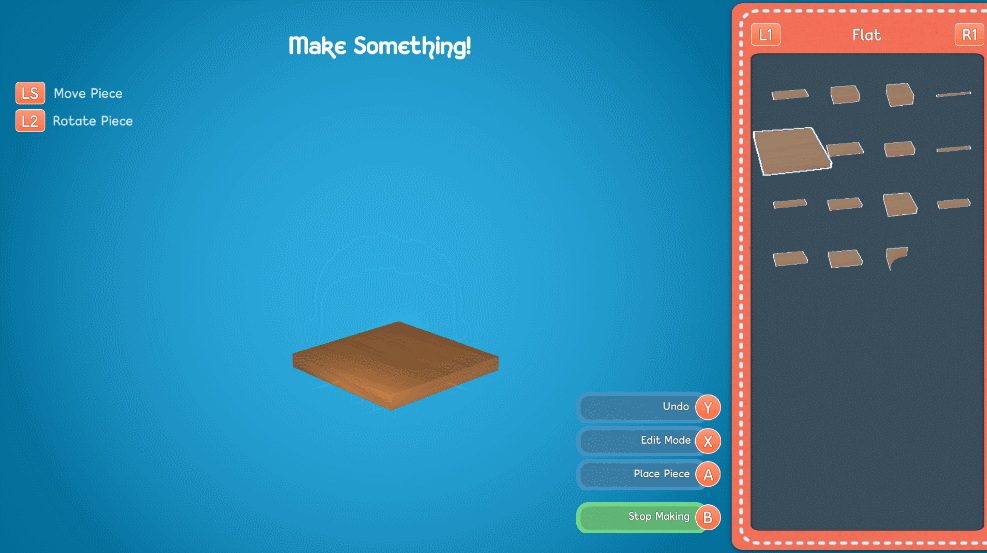 Making a simple table
Thanks so much for reading!