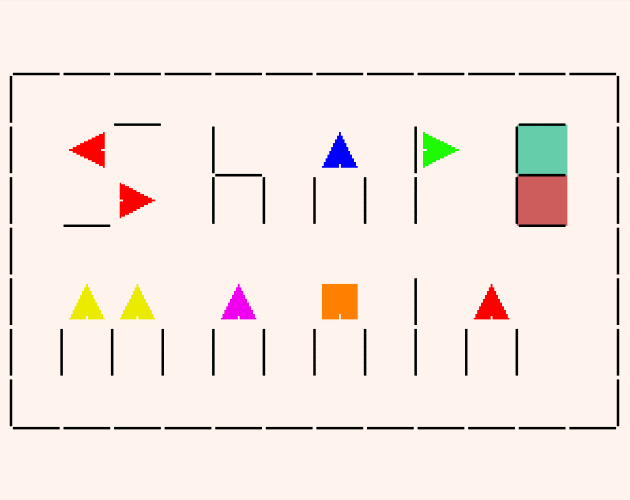 Made for Minimalistic Jam 2. So don't expect more than 10 colors or any fancy effects!

The few people that played the game seemed to enjoy it. I even got a donation for this! :) Thanks for that! Maybe you like it too ... find it here.

The game is an abstract puzzle game where you have to merge all shapes in the level and guide them to the green spot.
For a single shape this is quite simple and easy to predict: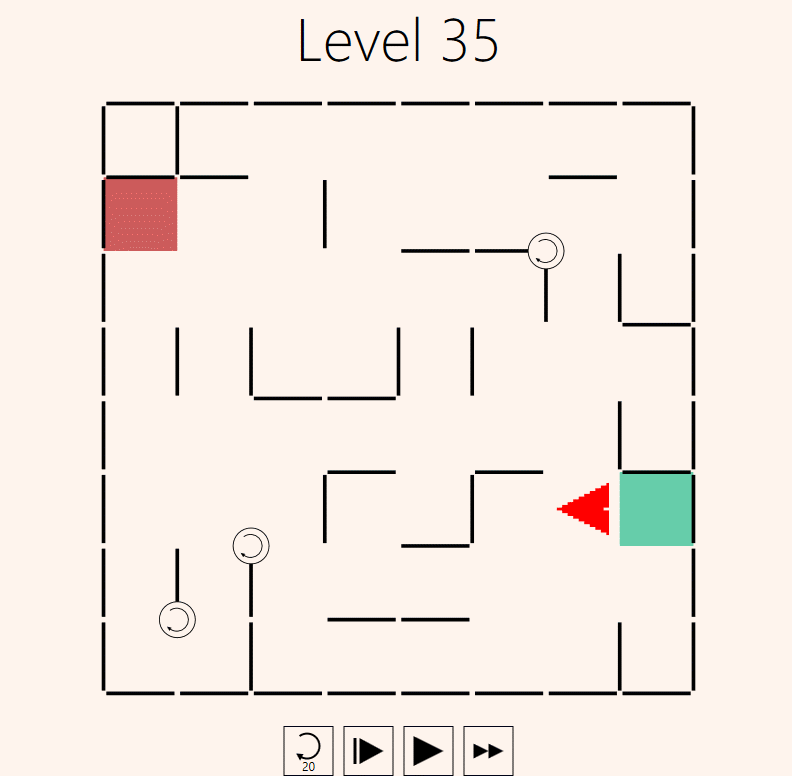 For multiple shapes movement is still deterministic but hard to predict. The game shifts more in the direction of run, guess, run again, guess better,... :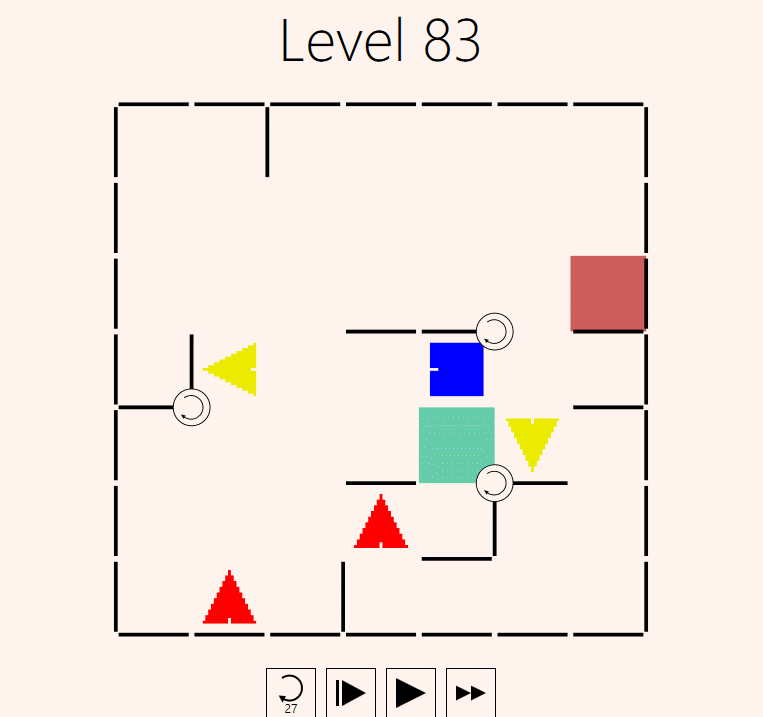 But guess well - you have only a limited number of retries for a single run.
For every run new maps are generated. Each level has a similar difficulty in all runs, but has a different challenge on every run: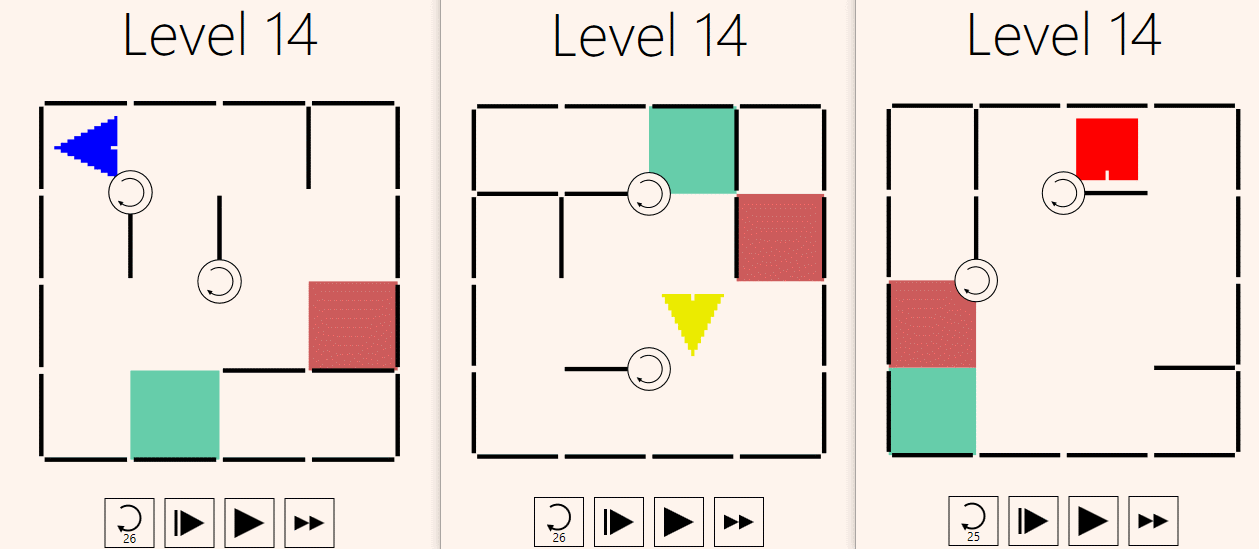 Try it out here: Shapemania
There are already some small additions planned. So stay tuned on twitter.
If you have any comments or suggestions please send me a message!